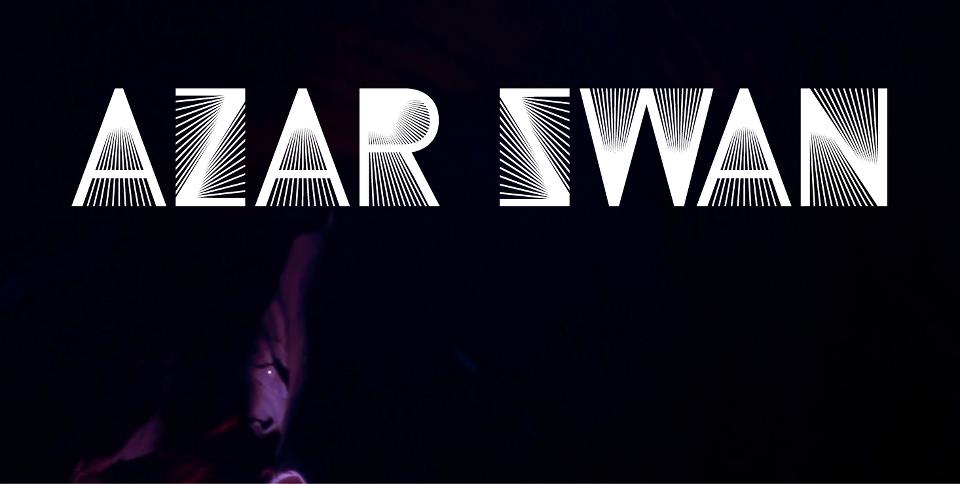 On this edition of Parallax Views, a previously unpublished conversation with Joshua Strawn of the musical duo Azar Swan on his journey from growing up as an evangelical Christian to becoming a highly acclaimed post-punk musician with a militant humanist worldview in the goth music scene. In addition to Azar Swan, a collaboration between himself and the mysterious Zohra Atash, Joshua has also been in musical innovator in such bands as the indie rock outfit Religious to Damn, the experimental black metal-influenced project Vaura, and the New York post-punk revival band Blacklist. As well as being a multi-talented musician, Joshua has a keen interest in matters related to politics, humanism, and atheism and, during his time in New York's The New School, was mentored by the late, acerbic New Atheist provocateur Christopher Hitchens.
Zohra Atash and Joshua Strawn performing as Azar Swan
The Blacklist album Midnight of the Century has attained a cult status
Joshua has also tried his hand at a very experimental form of black metal with the band Vaura
During his time studying at The New School, Joshua struck up a friendship with the controversial and acerbic social critic Christopher Hitchens
During this conversation, Joshua and I discuss his experiences growing up in an evangelical Christian family and understanding the evangelical mindset. From there we dive into how Joshua became a militant atheist driven by humanism and how his interest in music initially blossomed. We discuss his music from Azar Swan to Vaura and Blacklist as well as his involvement in the Wierd Record music label and scene founded by Peter Schoolwerth. And finally we delve into his relationship with Christopher Hitchens including his personal anedotes and feelings about the late social critic with an acidic wit.
SUPPORT PARALLAX VIEWS ON PATREON!
PARALLAX VIEWS
THE WEEK THAT WAS
CURRENT EVENTS
PROGRAM