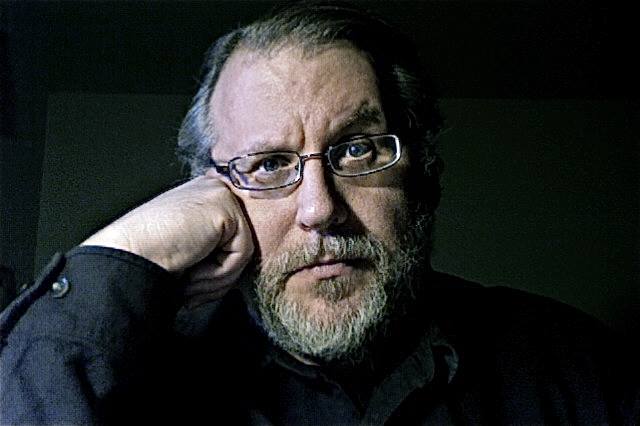 On this extra-spooky edition of Parallax Views, just in time for Halloween, "Historian of the Strange" Robert Damon Schneck joins me to share strange-but-true tales from America's past from a folklorist's perspective that attempts to discover their sociological significance.
Robert specializes in researching and writing about odd and unusual stories from America's past and is the author of The President's Vampire: Strange-but-True Tales of the United States (now reprinted as The Bye Bye Man: And Other Strange But True Tales) and Mrs. Wakeman Vs. The Antichrist: And Other Strange-but-True Tales from American History. The chapter "The Bridge to Body Island" from The President's Vampire was adapted into the major motion picture The Bye Bye Man starring Douglas Smith, Lucien Laviscount, Cressida Bonas, Jenna Kannell, The Matrix's Carrie-Ann Moss, Bonnie and Clyde's Faye Dunaway, and Hellboy's Doug Jones as the title villain. Robert is also a freelance writer and contributor to Fortean Times.
The conversation begins with a discussion of the strange-but-true paperbacks that influenced Robert in his youth. This leads into a discussion the connection between paranormal publishers and early 20th century pulp fiction, the eccentric ideas of anomalies researcher Charles Fort, FATE magazine and the Shaver Mystery, and work of Long John Nebel, the granddaddy of paranormal talk radio who predated Coast to Coast AM's Art Bell by decades.
From there we discuss paranormal "boom" cycles, Ouija boards and the panics that have arisen around Ouija seances, Robert's thoughts on the Slenderman stabbings and similar cases from prior years, a deep dive into Robert's essay "The Ku Klux Klowns" about the possible sociological underpinnings of creepy clown sightings, stories of phantom attackers and mad gassers terrorizing small town America, the possible connection between werewolf lore and serial killers, the true story behind a murder case that turned into a sensational legend Robert dubs "The President's Vampire", the proto-Manson Family homicidal cult of Mrs. Wakeman, and, of course, the real story of The Bye Bye Man along with much more.