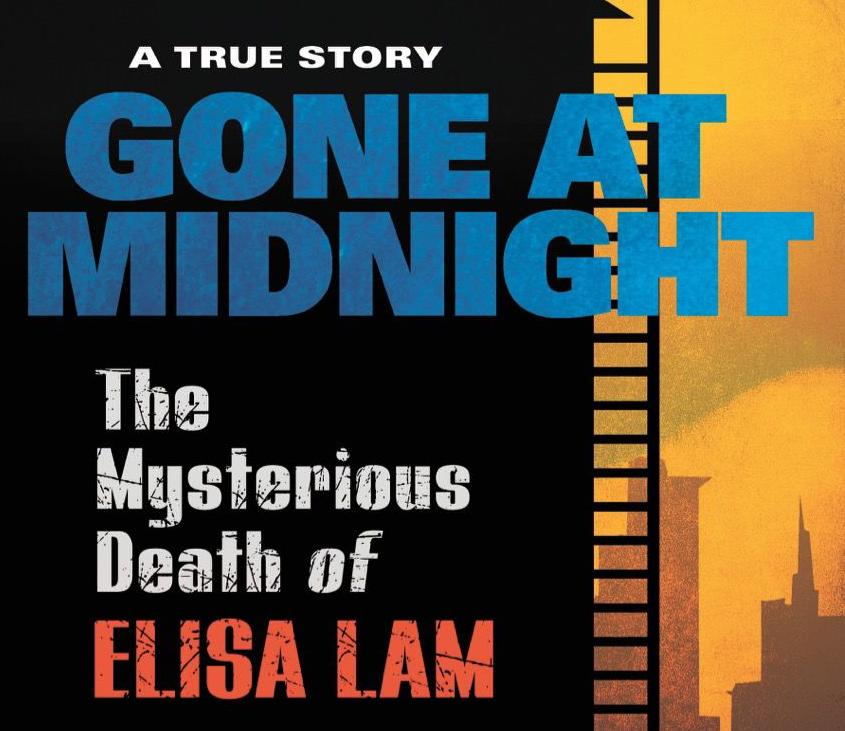 The Parallax Views #HalloweenPodcastMassacre continues as we delve into the infamously mysterious disappearance of a young woman at a scandalous hotel with journalist Jake Anderson, author of Gone at Midnight: The Mysterious Death of Elisa Lam. For the unfamiliar, Elisa Lam, a Canadian student with a history of mental health struggles, disappeared while visiting L.A. in January 2013. Lam was staying at the Cecil Hotel near L.A.'s skid row that has a very seedy history of scandals, suicides, and tenants of a rather morbid variety including serial killers like "The Night Stalker" Richard Ramirez and "The Austrian Ghoul" Jack Unterweger. The hotel has become so infamous that some speculate it was the basis for the setting of hit TV show American Horror Story: Hotel.
Surveillance camera video prior to her disappearance shows Lam acting strangely around a hotel elevator. She seemed nervous or frantic and some speculate that she appeared to be hiding or running from someone. The video went viral and has captured the dark imagination of the online world.
In February of 2013 tenants of the hotel reported that there water had turned black and was giving off an unpleasant odor and taste. This led to the discovery the 21 year old Lam's body in a water tank on the rooftop of the Cecil Hotel.
Needless to say, the strangeness of this case has made it infamous. For example, Lam's death mirrors key plot points of the 2002 Japanase horror movie Dark Water and its 2005 American remake. And, of course, many amateur sleuths were pulled into the case after the surveillance camera footage leaked online and became a viral sensation. Conspiracy theories involving MK-ULTRA mind control and "invisibility cloak" experiments by the CIA have arisen out of the case. Yet the most common explanation for Lam's death is that her death was a tragic accident brought on by her struggles with mental illness.
Jake Anderson first came to the case believing, like many others, that Lam's death was an open and shut case of a horribly tragic accident. However, in investigating the story more, he found possible corporate corruption and a potential police cover-up (LAPD was dealing with the blowback of the Christopher Dorner case at the time). Still, he stresses, that he has come to no firm conclusion about Lam's death. However, due to his own mental health struggles, he found himself drawn to the case and believes that it holds a sociological significance. Perhaps Lam's story is less a story of paranormal curses than it is of sociological curses. What hauntings aren't just about ghosts but the dark underbellies of our society that, metaphorically, haunt our cultural memory. Listen to this fascinating conversation if you'd like to find out more of what we mean by that turn of phrase!
This Episode Brought to You By:


The War State:
The Cold War Origins of the Military-Industrial Complex and the Power Elite, 1945-1963
by
Michael Swanson
of
The Wall Street Window