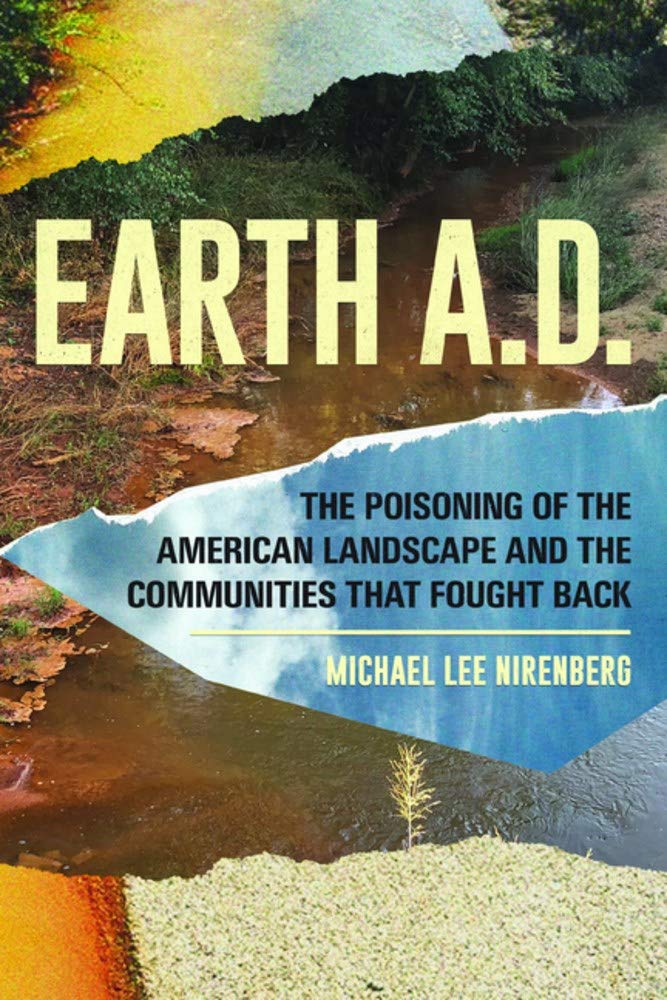 If you appreciate Parallax Views and the work of J.G. Michael please consider supporting the show through Patreon at https://www.patreon.com/parallaxviews
On this edition of Parallax Views, filmmaker and writer Michael Lee Nirenberg joins us to discuss a tale of two American environmental disasters and the communities that fought for justice against those they deemed responsible for the incidents. Earth A.D.: The Poisoning of the American Landscape and the Communities That Fought Back is a tour-de-force oral history that chronicles the environmental devastation resulting from American Superfund sites at Tar Creek in Oklahoma and Newton Creek in Greenpoint, Brooklyn, NY. Nirenberg paints a picture that involves citizens, activists, politicians, and corporate leaders through hundreds of interviews that reveal not only the ways that wealth and racism intersect with how environmental disaster are dealt with in different communities but also how the urban-rural divide plays a role in this regard as well. Recalling the style of music journalist Legs McNeil, Nirenberg's oral history brims with a punk rock verve that extends far beyond its title referencing The Misfits.
In this conversation we discuss a number of topics including the horrors of lead poisoning, environmentalism as an issue that should transcend the left/right divide, environmental racism, Michael's film work and his documentary on Hustler's Larry Flynt (as well as his interview with the controversial pornographer Al Goldstein of Screw Magazine infamy!), the Native American communities like the Quapaw tribe who are negatively impacted by environmental disasters and grassroots activists like Tar Creekkeeper Rebecca Jim and Don Ackerman, class and race as they relate to who is harmed most by environmental catastrophes, local corruption and how it effects the response to environmental disasters, nuclear power and energy needs, the difference between the Newton Creek and Tar Creek disasters, ecohorror, the influence of punk and metal on Michael's work, and much, much more.