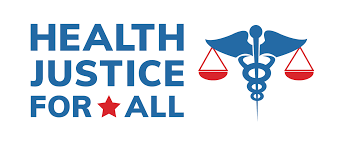 A Note to Listeners: Please Consider Supporting This GoFundMe for the Medical Expenses of this Pittsburgh Family. Your Support Would Mean the World to Parallax Views & J.G. Michael
It's a special fundraiser edition of Parallax Views! A family in Pittsburgh needs your help with a GoFundMe campaign for their father and Parallax Views is doing a podcast-a-thon on health justice to support the cause! Voice featured in this episode include:
- Ben Burgis, author of the Zero Books title Give Them an Argument: Logic for the Left
- Radio host Chuck Ochelli of the Ochelli Effect radio program and network
- Patrick Farnsworth, host of the Last Born in the Wilderness podcast
- Terry Tapp, artist, author of the Zero Books title A Serf's Journal: The Story of the United States' Longest Wildcat Strike, and host of The Other Future podcast.
We cover the debate around Medicare-for-All, the moral questions around healthcare, the connection between environmental justice and health justice, and the possibility for a better future with this variety of guests for the fundraising effort.