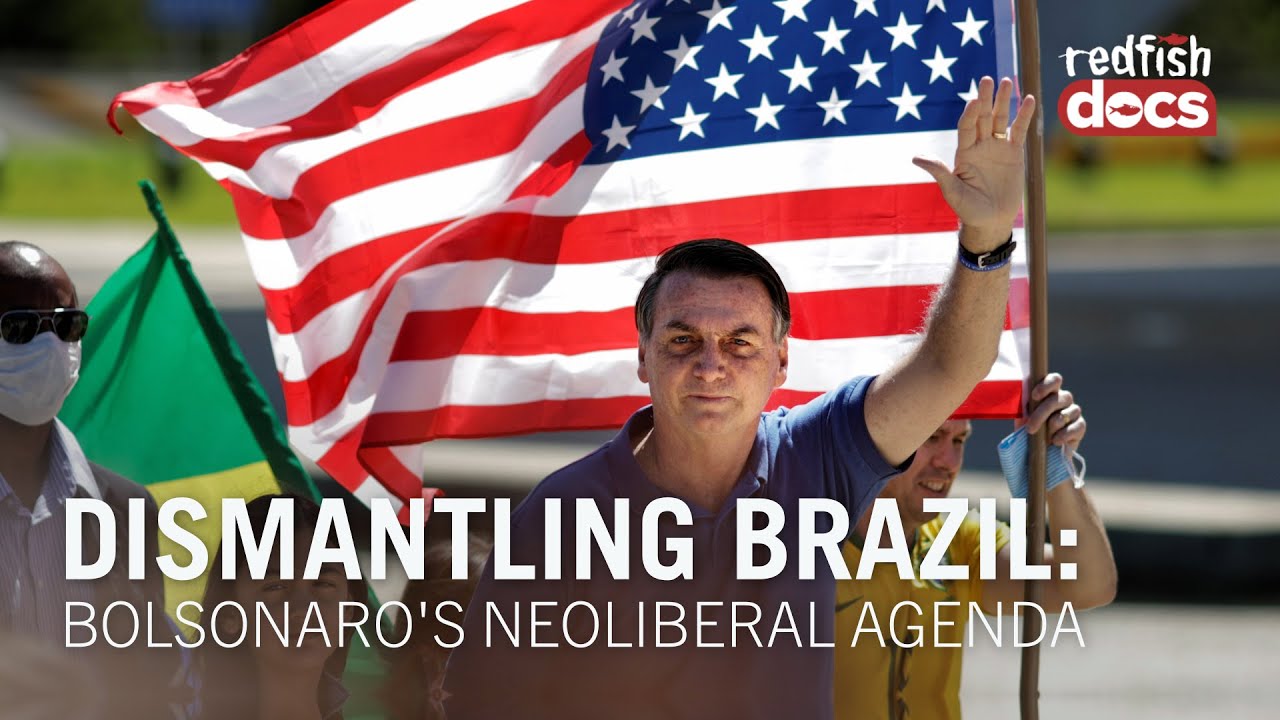 If you appreciate Parallax Views and the work of J.G. Michael please consider supporting the show through Patreon at https://www.patreon.com/parallaxviews
On this edition of Parallax Views, the right-wing President of Brazil Jair Bolsonaro has often been looked at as the Brazilian equivalent of Donald Trump. But who is Bolsonaro? How did he get into power? Who are the forces that have backed his regime? Brian Mier of teleSUR English and BrasilWire joins us on this edition of Parallax Views to answer all those question and more. Brian's new documentary, Dismantling Brazil: Bolsonaro's Neoliberal Agenda, lays out how Bolsonaro has dismantled Brazil economically thus leaving the average people and the poor of Bolsonaro's Brazil in the dust. Brian explains how the the rich and wealthy have reaped all the benefits from the reign of Bolsonaro and his regime. In fact, he says Bolsonaro's Presidency has led to a massive wealth transfer to the rich, Brazilian businessmen, and international capital.
In addition to discuss these matters Brian also details how the Java Lato and Operation Car Wash were used to dispose of President Lula da Silva and Dilma Rousseff and thus lead to the installment of Jair Bolsonaro. In this regard, Brian tells the story of the Brazilian judge Sergio Moro and his role in getting Bolsonaro to power. Brian makes the case that President Lula da Silva and his allies were removed via trumped up corruption charges. The true heart of corruption, however, according to Brian is Bolsonaro, who, it should be added, has styled himself as an everyday man even though he is anything but that.
Brian and I mention the works of former CIA agent turned whistleblower Philip Agee of CovertAction Magazine (author of Inside the the Company: CIA Diary) and John Perkins (author of Confessions of an Economic Hitman) in the course of this conversation as being worthwhile to further understanding the U.S.'s relationship to Brazil over the years. Brian details how the U.S. has supported military dictatorship in Brazil over the decades and the ways in which Bolsonaro represents a kind of "subfascism" that subordinates itself to American interests rather than simply Brazilian nationalism.
All that and more on this edition of Parallax Views!