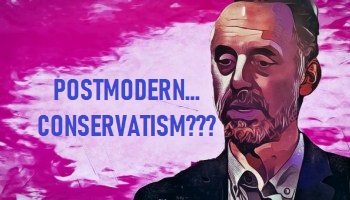 A PARALLAX VIEWS DOUBLE FEATURE:
First...
IS IT ANARCHY IN THE U.K.?
The Bollocks of Brexit Update!
w/ Matthew Alford
Then,
POSTMODERN...
CONSERVATISM???
w/ Prof. Matthew McManus
It's a jam-packed double feature edition of Parallax Views. First, we're joined from across the pond by scholar of media and propaganda Matthew Alford for a half hour conversation on the latest Brexit bollocks! What is happening with Brexit under the governance of Boris Johnson and what could a no-deal Brexit mean for Great Britain? Matthew and I try to parse out the complex and unpredictable situation currently unfolding in the United Kingdom.
Then, is there such a thing as postmodern conservatism? Matthew McManus, Professor of Politics and International Relations at the Monterrey Institute of Technology and Higher Education, argue there is in his new academic book The Rise of Post-Modern Conservatism: Neoliberalism, Post-Modern Culture, and Reactionary Politics and the upcoming Zero Books title What is Post-Modernism Conservatism?: Essays on Our Hugely Tremendous Times.
THE RISE OF POSTMODERN CONSERVATISM
SUPPORT PARALLAX VIEWS ON PATREON!
WHERE YOU CAN HEAR...
PARALLAX VIEWS AFTER HOURS!
-
THE LATEST FROM
PARALLAX VIEWS AFTER HOURS:

HOW ANTIWAR IS TULSI GABBARD REALLY?