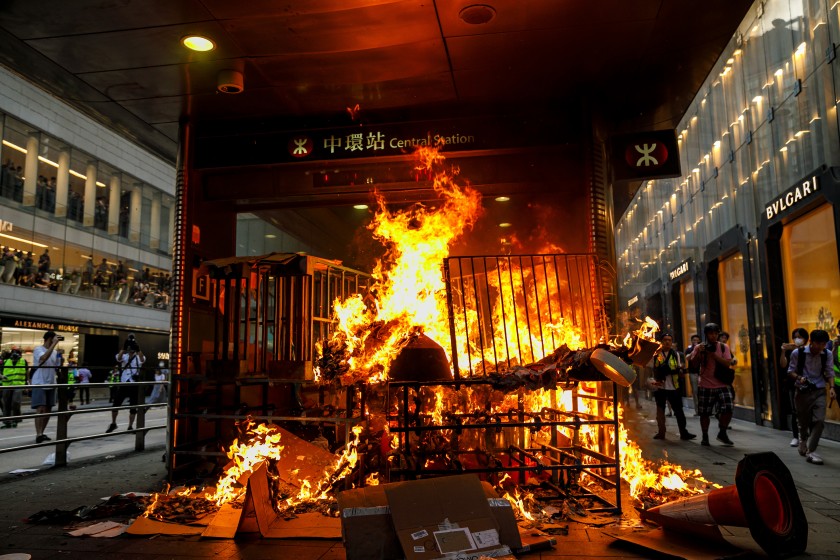 On this edition of Parallax Views, protests are raging across the streets of Hong Kong. Joining us to unpack the situation is Carl Zha of the Silk and Steel Podcast. In light of Steve Bannon's recent insertion into the protests and some of the protesters calling for the help of President Trump, Carl offers a critical take on what is happening right now in Hong Kong. I myself have been supportive of the protests, but have seen parallels with some of the problems found in the Yellow Vest protests in France. Namely, that some of the protesters seem to be of a right-wing nativist variety. In any case, Carl and I both agree that Hong Kong citizen have legitimate grievances and we attempt to unpack the unfolding situation with nuance in mind.
What is your take on the Hong Kong protests? Do you have suggestions for guests that could give a different perspective on the protests? Feel free to drop me a line on Twitter or by email at parallaxviewspod@protonmail.com.
LISTEN TO CARL ZHA'S
SILK AND STEEL PODCAST
SUPPORT PARALLAX VIEWS ON PATREON!
WHERE YOU CAN HEAR...
PARALLAX VIEWS AFTER HOURS!
-
THE LATEST FROM
PARALLAX VIEWS AFTER HOURS:
Matthew Alford
on
What the Mainstream Media Won't Tell You About Western Foreign Policy