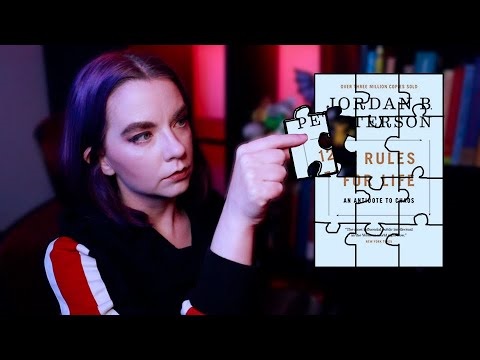 On this edition of Parallax Views, there have been many critiques made of the controversial psychologist Jordan Peterson since he first became an internet sensation in 2016. Much has been made of Peterson's fusion of self-help and Jungian psychology with a thinly-veiled conservative political agenda, but what about the criticism of Peterson from an academic and psychology-based perspective? Rising YouTube star Cass Eris is seeking to fill that void as a cognitive psychologist taking the deep-dive into Peterson's 12 Rules for Life: An Antidote to Chaos in a series a videos that dissect the popular 2018 self-help book chapter by chapter. On this edition of the show Eris joins us to discuss not only the series but also her background; criticisms of psychoanalysis, Sigmund Freud, and Carl Jung; Peterson's lack of citations; the just world hypothesis; and, of course, lobsters. All that and more on this edition of Parallax Views!
KEEP UP WITH THE WORK
OF
CASS ERIS ON YOUTUBE!
SUPPORT PARALLAX VIEWS ON PATREON!