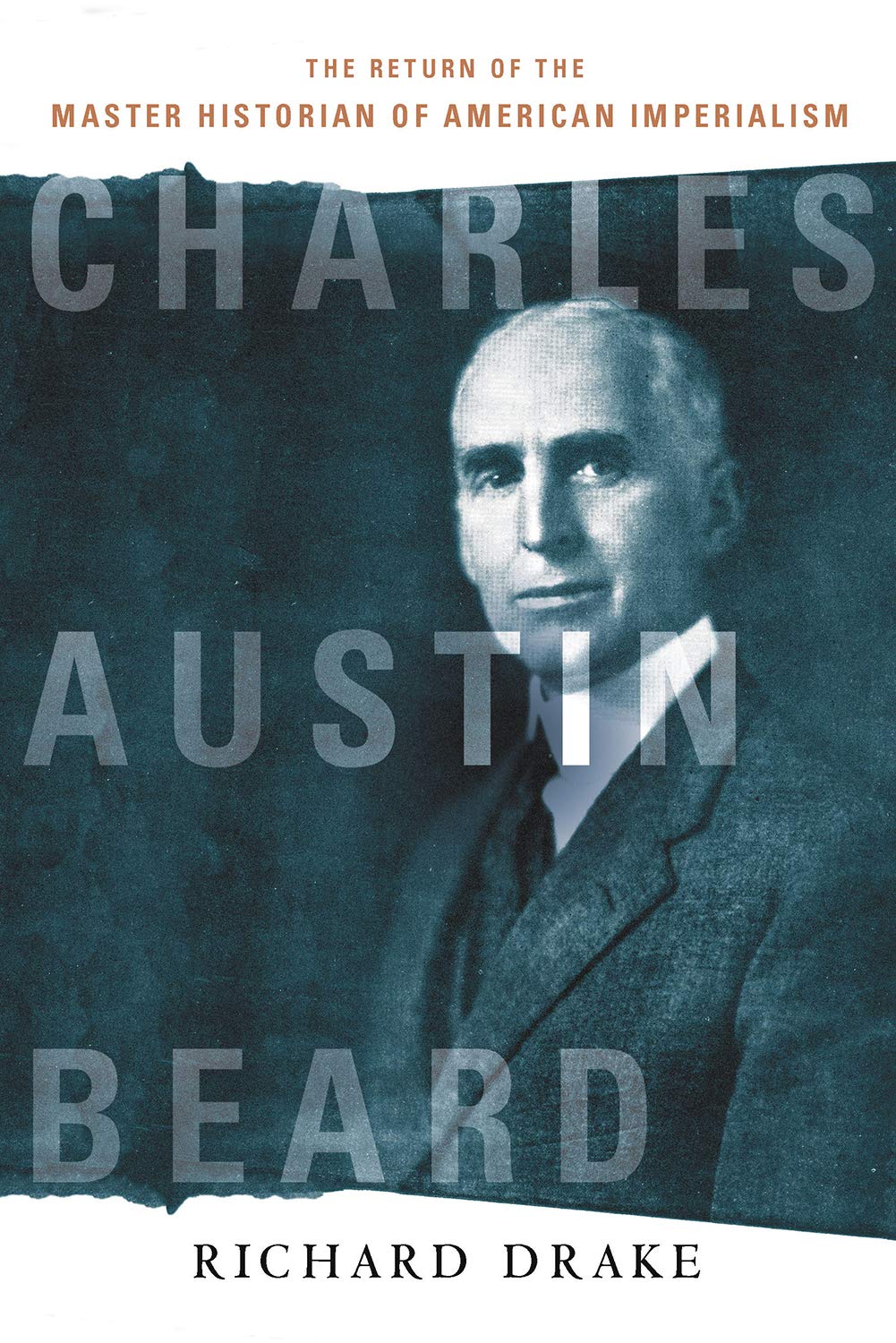 On this edition of Parallax Views, the historian Charles Austin Beard is not widely discussed today, but in the early 20th century he was a juggernaut amongst public intellectuals. Along with his wife Mary Beard, Charles Beard is one of the forebears of the progressive school of historical interpretation. He is perhaps best know for 1913 book An Economic Interpretation of the Constitution of the United States, which provocatively re-evaluated the founding fathers as being driven primarily by material factors rather than ideals. Additionally Bear was a staunch anti-imperialist. So much so, in fact, that he went on to oppose U.S. intervention into WWII. Due to his stance on U.S. involvement in WWII at the time Beard fell out of favor with historians in the latter half of the 20th century. On this edition of the program Dr. Richard Drake, the Lucille Spear Research Chair in Politics and History at University of Montana, joins us to discuss his reevaluating this forgotten figure in his new book Charles Austin Beard: The Return of the Master Historian of American Imperialism.
We begin the conversation by discussing Richard's adjacent research into the great poet Robinson Jeffers, whom shares a great deal in common with Beard. From there we delve into how Richard became interested in figures like Beard and Jeffers, which he says originated with his historical research into European history and the Italian Red Brigades. We then delve into the concept of America as Empire, what it means, and how it relates to Beard's work. After laying that groundwork, Richard and I begin delving into our main subject, the historian Charles Austin Beard, by explaining how Richard's new book relates to his previous work The Education of an Anti-Imperialist: Robert La Follette and U.S. Expansion. Additionally, Richard fills listeners in on how Beard had a strong intellectual collaboration with his wife Mary Ritter Beard, a historian in her on own right who chronicled American women's history, that led to the influential two volume The Rise of American Civilization.

Early 20th Century Wisconsin Senator Robert La Follette


Charles Beard's wife, Mary Ritter Beard, was an influential historian her on write often credited as a founding figure for the field of American women's history


The Rise of American Civilization by Charles and Mary Beard was influential to historians in the first half of the 20th century
Richard and I then dig into how Beard became more staunchly anti-imperialist after WWI. Additionally we talk a bit about Beard's radical reinterpretation of the United States Constitutions and his influence on latter 20th century public intellectuals like Gore Vidal and Howard Zinn as well as the Wisconsin School of American diplomatic history as championed by William Appleman Williams. More broadly Richard explains just how much of a revered public intellectual Beard was in his own time and the values that drove his thought.

The title of Gore Vidal's Perpetual War for Perpetual Peace is a reference to Charles Austin Beard
 We close out the show by discussing the controversy surrounding Beard's opposition to America's entry into WWII. During this portion of the conversation Richard notes how Beard became increasingly critical of FDR both domestically (Beard criticized the New Deal as not doing enough) and in regards to foreign policy. Despite this, Richard points out that Beard was firmly opposed to Adolf Hitler and viewed the notorious Fuhrer of the Third Reich as monstrous. Nonetheless, Beard ultimately believed that U.S. entry into WWII would lead to a disastorous. expansion of American empire and militarism. Richard says that Beard's analyses of these matters are not infallible, but argues that there is still something to be gained from reevaluating Beard. Additionally, Richard and I briefly touch open how Beard, in contrast to some of his contemporaries (most notably Harry Elmer Barnes), refused to dabble in or promote anti-Semitism and in fact had many pro-semitic tendencies. We close out the conversation with Richard's comments on the present and why he believes it is important to reconsider Charles Austin Beard in the 21st centur
CHARLES AUSTIN BEARD:THE RETURN OF THE MASTER HISTORIAN OF AMERICAN IMPERIALISM
BY RICHARD DRAKE
AVAILABLE NOW FROM
CORNELL UNIVERSITY PRESS
SUPPORT PARALLAX VIEWS ON PATREON!