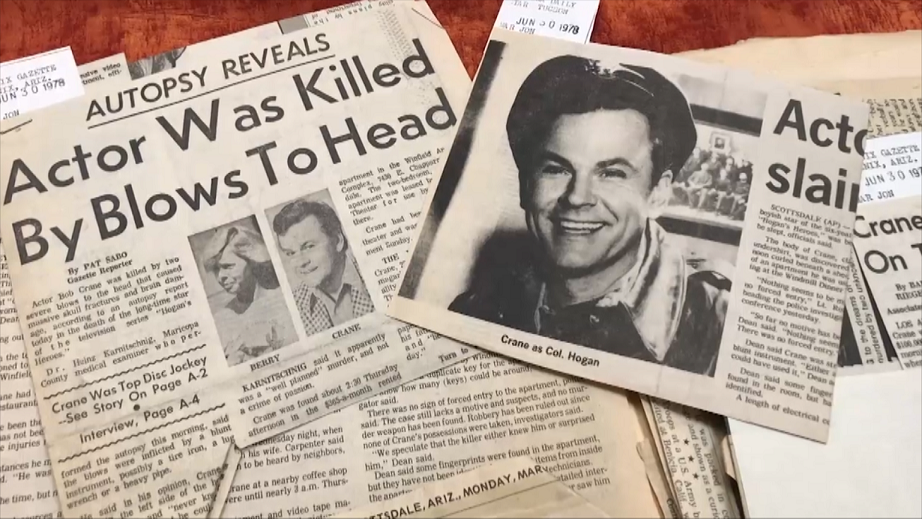 Parallax Views Presents...
THE DARK SIDE OF HOLLYWOOD
Returning guest and journalist Albert Lanier joins us for the first in a potential series of episodes dealing with mysterious Hollywood deaths and scandals. In this episode Albert and I dive into the unsolved, cold case murder of TV actor Bob Crane, star of the cult classic sitcom Hogan's Heroes. Crane met a grisly demise in June of 1978, the aftermath of which unraveled an entire side of Crane's private life that proved shocking to the public: it was discovered that the popular TV star had not only been engaged in a slew of extra-marital affairs but had photographed and filmed them as personal pornography as well. Crane's friend John Henry Carpenter, who helped filmed the aforementioned sexual foray of the actor, has long been considered the main suspect. Albert, however, has an entirely different take on the case that provides a whole new perspective on this long-standing cold case that may be of interest to those interested in cases like Jeffrey Epstein and Harvey Weinstein.
So sit back, relax, and grab a glass of wine... because it's true crime time on...
THE DARK SIDE OF HOLLYWOOD