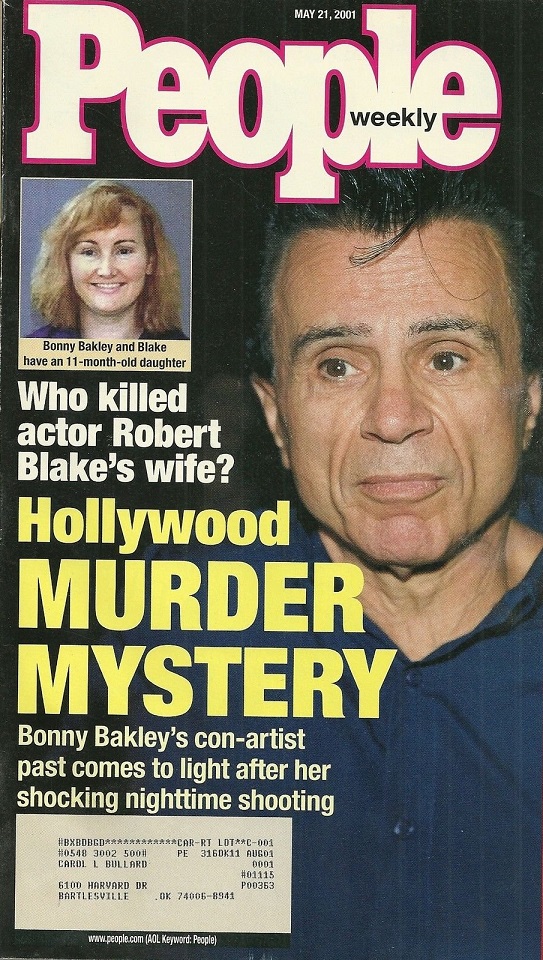 Parallax Views Presents...
THE DARK SIDE OF HOLLYWOOD
On this second installment of the Parallax Views series The Dark Side of Hollywood, journalist Albert Lanier and I discuss the murder of Bonny Lee Bakely that led to the arrest of her husband, famed Hollywood actor Robert Blake. Blake was a bonafide legend of Hollywood, specifically for his turns in movies like In Cold Blood and David Lynch's Lost Highway as well as starring in the TV series Barretta, but his star was fading in the 21st century. That is until the death of his wife Bonny Lee Bakely thrust him back into the spotlight. Bakely herself led what could be politely called a rather interesting life. She was, for all intent and purposes, a lifelong conwoman who aspired to be amongst the rich and famous. In fact, this even led to relationships with Marlon Brando's son Christian Brando and Jerry Lee Lewis before her marriage to Blake. On May 4, 2001 that all changed when Bakely was murdered. Robert Blake quickly became the prime suspect. Was he the murder? Albert Lanier dissects the case and gives his take on this edition of...
THE DARK SIDE OF HOLLYWOOD
SUPPORT PARALLAX VIEWS ON PATREON!