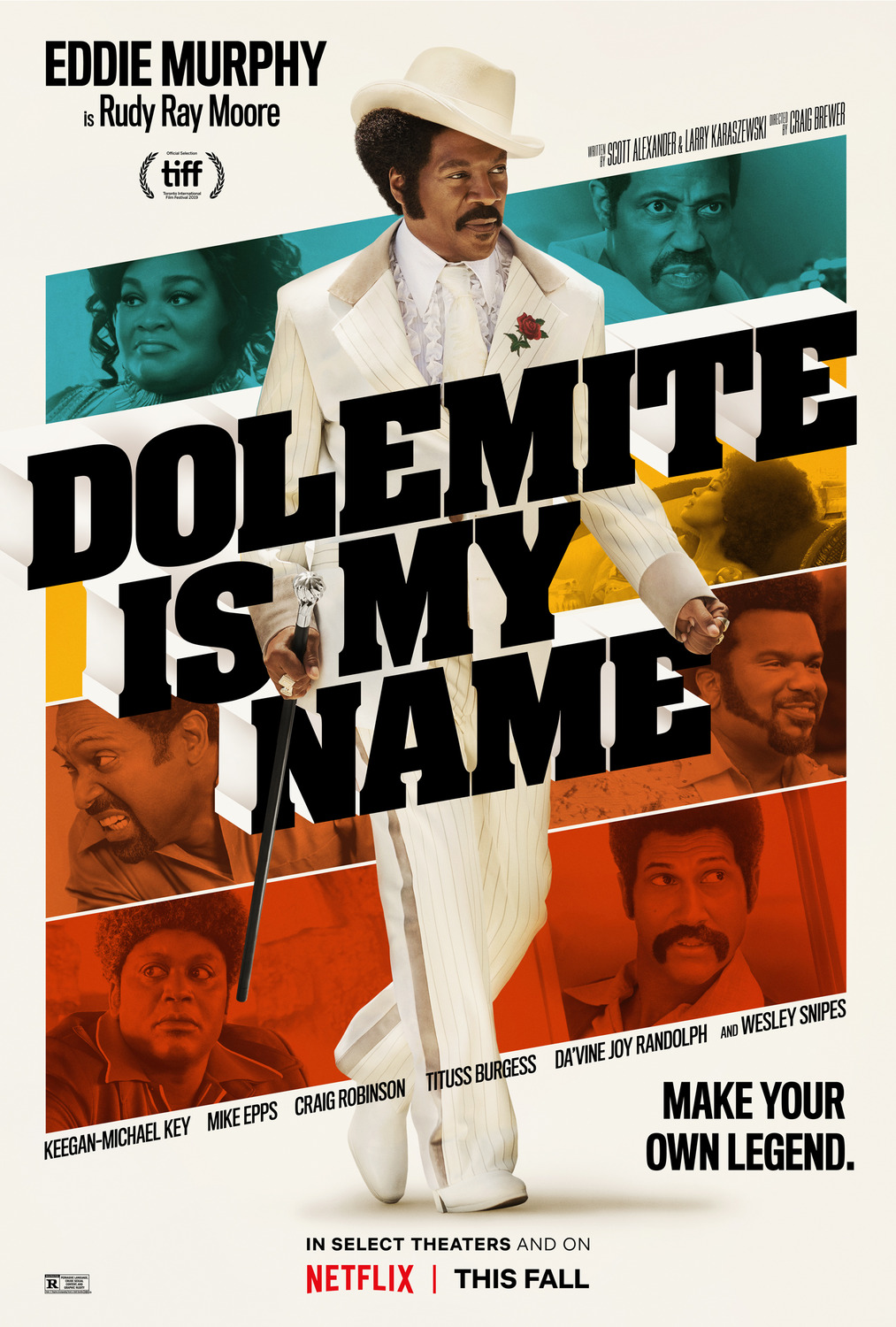 On this edition of Parallax Views, Eddie Murphy has made a much anticipated and critically-acclaimed comeback in the form of Dolemite is My Name, a Netflix-produced biopic of the legendary black comic Rudy Ray Moore. Known as "The King of the Party Records" and "The Godfather of Rap", Rudy Ray Moore, through his kung fu fighting, rappin' and tappin, anti-establishment alter ego Dolemite and various other characters, overcame all odds in the often fickle world of showbiz to entertain audiences with his bawdy, risque-brand of humor. From his comedy albums like Eat Out More Often to his cult classic movies like Dolemite, The Human Tornado, and Petey Wheatstraw, Rudy Ray Moore, despite unfortunately passing away in 2008, lives on in the pantheon of pop culture. His films have been name-checked by such respected and directors as Quentin Tarantino and John Landis. And rappers, specifically and most notably Snoop Dogg, have cited him as a major influence. His diverse fanbase even extends to such figures as Miriam Linna, a founding member of the psychobilly punk band The Cramps, and the notorious juggalo hip hop duo The Insane Clown Posse, who featured Moore, reprising his famous role of Dolemite, in their movie Big Money Hustlas. In other words, Rudy Ray Moore has earned his keep as an iconic figure and Dolemite is My Name serves long-overdue, fitting tribute to the man, the myth, and the legend.
Rudy Ray Moore as "Dolemite"
Eddie Murphy as Rudy Ray Moore in Dolemite is My Name
Joining us on this edition of Parallax Views to discuss Dolemite is My Name, Rudy Ray Moore, and black cinema are returning guest Brian Shaughnessy and Casey Gane-McCalla, also known as the rapper "The Mighty Casey" and the author of Inside the CIA's Secret War in Jamaica. Among the topics discussed are our initial thoughts on Dolemite is My Name. We chat about Eddie Murphy's comeback and the ensemble cast that supports him in the movie including Keegan Michael-Peele, Craig Robinson, Chris Rock, and Wesley Snipes. Additionally, we delve into the world of blaxploitation movies from which Rudy Ray Moore, as his alter ego Dolemite, became a star. In particular we reference such films as the Wayans Brothers parody of the genre I'm Gonna Git You Sucka, the films of Mario and Melvin Van Peebles, and, of course, Dolemite. And, in the final portion of our conversation, we discuss the current state of black cinema with the popularity of hit movies like Marvel's Black Panther and Jordan Peele's Get Out. All that and more on this edition of Parallax Views!
SUPPORT PARALLAX VIEWS ON PATREON!