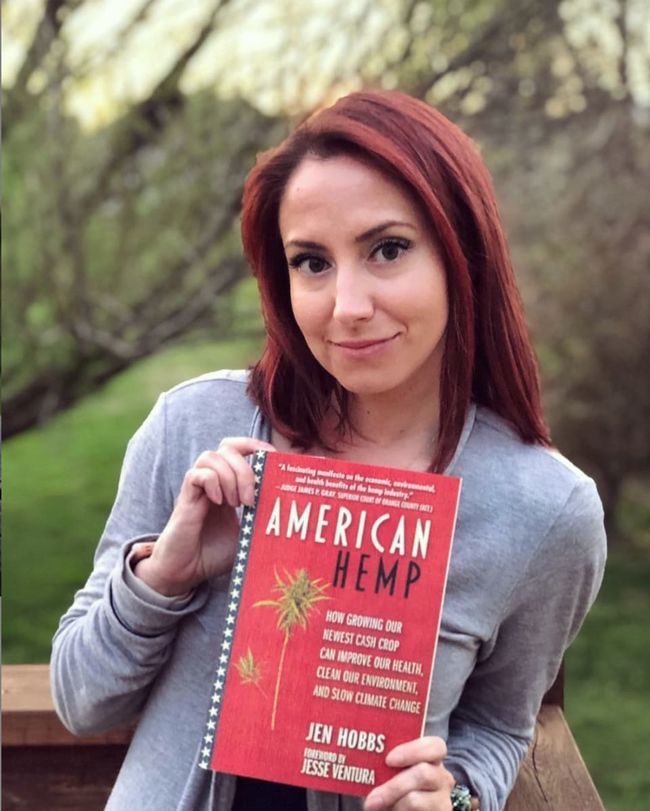 Hemp, a strain of cannabis sativa, has had a long, strange, and storied history in America from being grown by the Founding Fathers to being rendered virtually illegal by the United States government for decades. There was even a state-sponsored effort encouraging farmers to grow hemp to support the U.S.'s efforts in WWII! Now, with the passage of the 2018 Farm Bill Act, hemp is finally receiving its moment in the 21st century. And according to our guest on this edition of Parallax Views it's a moment that's long overdue. Jen Hobbs, author of American Hemp: How Growing Our Newest Cash Crop Can Improve Our, Clean Our Environment, and Slow Climate Change and co-author of Governor Jesse Ventura's The Marijuana Manifesto, joins us to discuss the many utilities of this incredible plant including making us healthier, solving the lead crisis, assuaging the problems arising in the aftermath of major fires like those that have recently ravaged California, and even, she argues, combating climate change! Sound to good to be true? Well, hear Jen out because she may just be able to make you into a believer!
AMERICAN HEMP: HOW GROWING OUR NEWEST CASH CROP CAN IMPROVE OUR HEALTH, CLEAN OUR ENVIRONMENT, AND SLOW CLIMATE CHANGE BY JEN HOBBS AVAILABLE NOW FROM SKYHORSE PUBLISHING!
KEEP UP WITH JEN HOBBS AT THE AMERICAN HEMP SUBSTACK BLOG/NEWSLETTER!
Show Notes:
The United States Department of Agriculture's WWII-Era Hemp for Victory Short Film
Jesse Ventura's Marijuana Manifesto
"Hemp is Our 'Green New Deal'" by Jen Hobbs @ Salon
Black Op Radio (Recently Featured Jen as a Guest)
Friend of the Show Pearse Redmond's Porkins Policy Radio Has a New and Improved Live Show on Tuesdays from 3-5 P.M. EST at The Ochelli Effect
Upcoming Episode of Parallax Views Will Feature Whistleblower & Journalist Barrett Brown of the Pursuance Project on the Early Days of Anonymous, the Arrest of Julian Assange, the Intercept's Shutdown of the Edward Snowden Archive, and the State of Journalism
Music:
[No Copyright Music] Chill Lofi Hip Hop Instrumental (Copyright Free) Music - Days Like These (Intro Commentary)
V.I.P.N - EPIC CLOUD TRAP BEAT | No Copyright Trap (Outro Commentary)