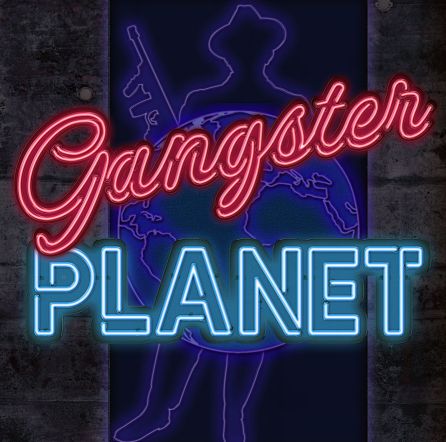 Are we living on a Gangster Planet? That's the explosively provocative but intriguing claim investigative reporter Daniel Hopsicker has made for almost two decades since he began delving into the wild story of Medellin Cartel drug smuggler Barry Seal. But Hopsicker say Barry Seal, who recently became the subject of the major motion picture American Made starring Tom Cruise, is only the tip of the iceberg. In fact, it took him down many rabbit holes from the Venice, FL flight school where 9/11 hijackers like Mohammad Atta trained to the underworld of the Russian mafia. It's also led him to dig into an assorted rogue's gallery of infamous figures like international arms dealer Adnan Khashoggi, the Russian mob's "Boss of Bosses" Semion Mogilevich, billionaire sex offender Jeffrey Epstein, and even the President Donald Trump.
Roberto Saviano, a critically acclaimed essayist and reporter whose exposés of organized crime and the international drug trade has placed his life in jeopardy, famously proclaimed, "Look at Cocaine and All You See Is Powder. Look Through Cocaine and You See the World." "Here it is, laid bare: cartel as corporation, corporation as cartel; cocaine as pure capitalism," write Ed Vulliamy of Saviano's ZeroZeroZero, "Here it is, laid bare: cartel as corporation, corporation as cartel; cocaine as pure capitalism."
Hopsicker shares alot in common with Saviano, albeit trading in the Italian reporter's continental literary stylings for his own fittingly hard-boiled approach. In any case, both Hopsicker and Saviano scrutinize the lucrative business of what has come to be known as "Narco-Capitalism". And given the amount of money the illicit drug trade makes within the global economy it's an apropos portmanteau.
Together, Daniel and I weave through the labyrinth of his reporting on what he dubs "transnational organized crime" and it's intersection with politics and business. Along the way Daniel gives his take the late Gary Webb's "Dark Alliance" series covering the alleged connection between Iran/Contra and LA's crack-cocaine epidemic, the notoriously controversial ex-Trump strategist Steve Bannon, and, near the end of our conversation, even offers a compellingly probable contender for who the "Q" is behind the madness of QAnon.
Links:
"CONTAINER SHIP CRIME WAVE!" by Daniel Hopsicker
"The Jeffrey Epstein Social Network & The Container Ship Crime Wave" by Daniel Hopsicker
"The Jeffrey Epstein Social Network Mega Meta Scandal" by Daniel Hopsicker
Journalist Gary Webb's "Dark Alliance" Series from the San Jose Mercury News (PDF)
Gary Webb: In His Own Words (Video)
Gary Webb on C-Span's Washington Journal (Video)
Check Out Daniel Hopsicker's Work at MadCowProd.Com