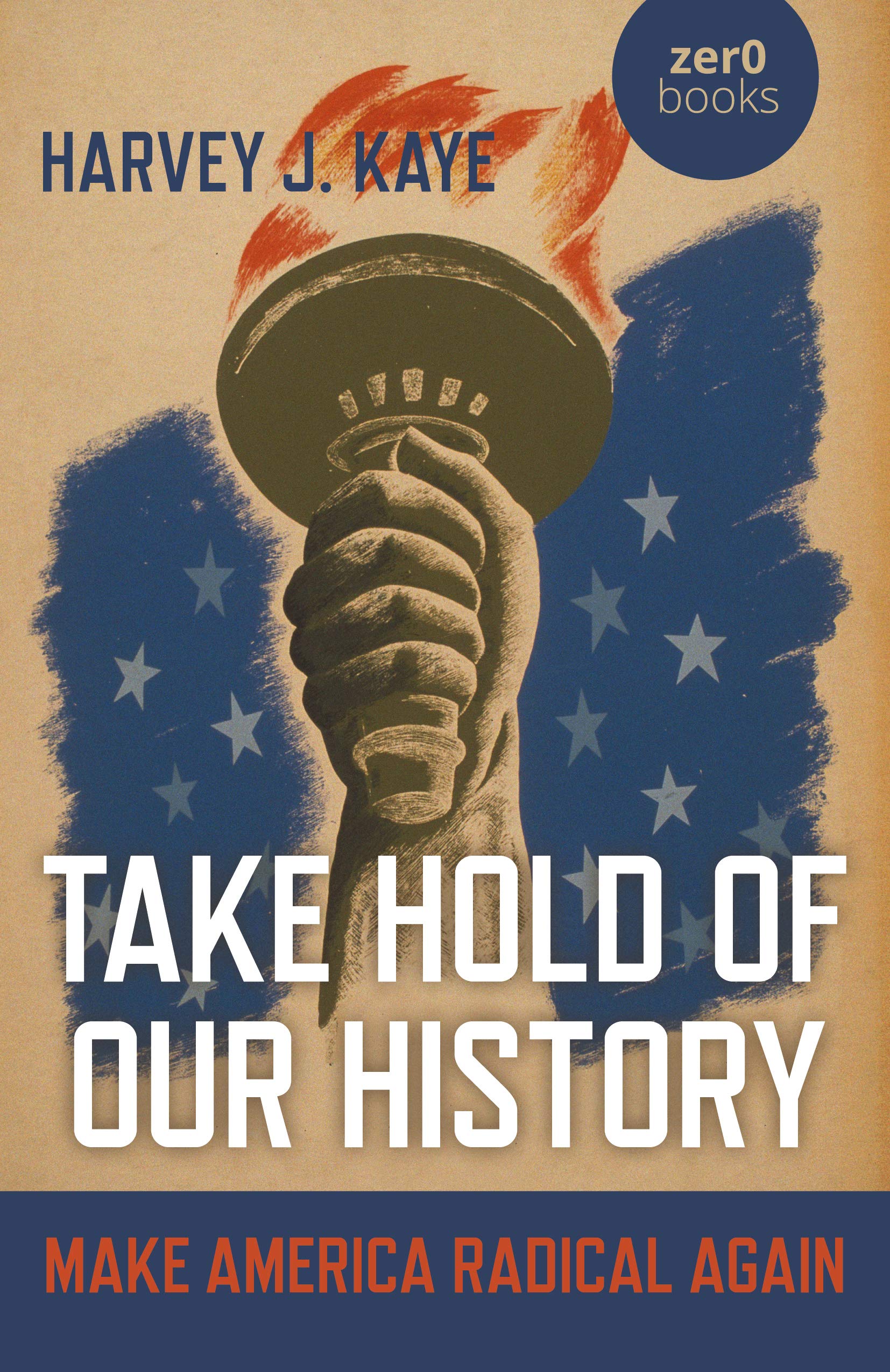 On this special Thanksgiving edition of Parallax Views, American conservatives have often laid claim to the founding fathers and the historical traditions of America. This begs the question: Is there a radical tradition in American history that contrasts this narrative? Our guest on this edition of the program, historian and sociologist Harvey J. Kaye, the Ben & Joyce Rosenberg Professor of Democracy and Justice Studies at the University of Wisconsin Green Bay, says there is in his new collection of essays and interviews entitled Take Hold of History: Make America Radical Again (Zero Books, 2019).

Harvey J. Kaye speaking with legendary broadcast journalist Bill Moyers
Our conversation covers a great deal of ground beginning with how Harvey became interested in America's radical tradition. From there we delve into a number of areas including his admiration for Thomas Paine, the founding father who wrote Common Sense, and the importance of Franklin Dealanor Roosevelt's Four Freedoms. We even talk a bit about religion, Abraham Lincoln's alleged correspondence with Karl Marx, the sociologist C. Wright Mills (who famously popularized the Power Elite theory of societal organization), and the classic novel It Can't Happen Here by Sinclair Lewis (which warned of the possibility of fascism coming to America). All that and more on this edition of Parallax Views.
TAKE HOLD OF OUR HISTORY:
MAKE AMERICA RADICAL AGAIN
BY
HARVEY J. KAYE
AVAILABLE NOW
FROM ZERO BOOKS

SUPPORT PARALLAX VIEWS ON PATREON!