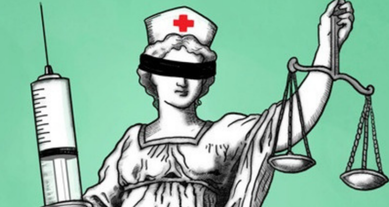 A Note to Listeners: Please Consider Supporting This GoFundMe for the Medical Expenses of this Pittsburgh Family. Your Support Would Mean the World to Parallax Views & J.G. Michael
A few months ago Parallax Views supported a family hit bit unexpected healthcare expenses by promoting their GoFundMe in a series of episodes dedicated to healthcare reform and health justice. The family has since raiser over $17k, but is still seeking to reach their $40k goal. As such, Parallax Views want to show their continued support for the family by publishing previously unreleased conversations from the health justice fundraiser. On this edition of the show you'll hear conversation on healthcare and health justice featuring:
- Eliot Rosenstock, author of Zizek in the Clinic: A Revolutionary Proposal for a New Endgame in Psychotherapy
- Jeremy Salmon, host of the Giving the Mic to the Wrong Person podcast, which espouses DSA politics while chatting about pop culture and all things "nerdy"
- Jeremy's friend Rachel, who provides her own insight into the healthcare issue as a social worker at a crisis center