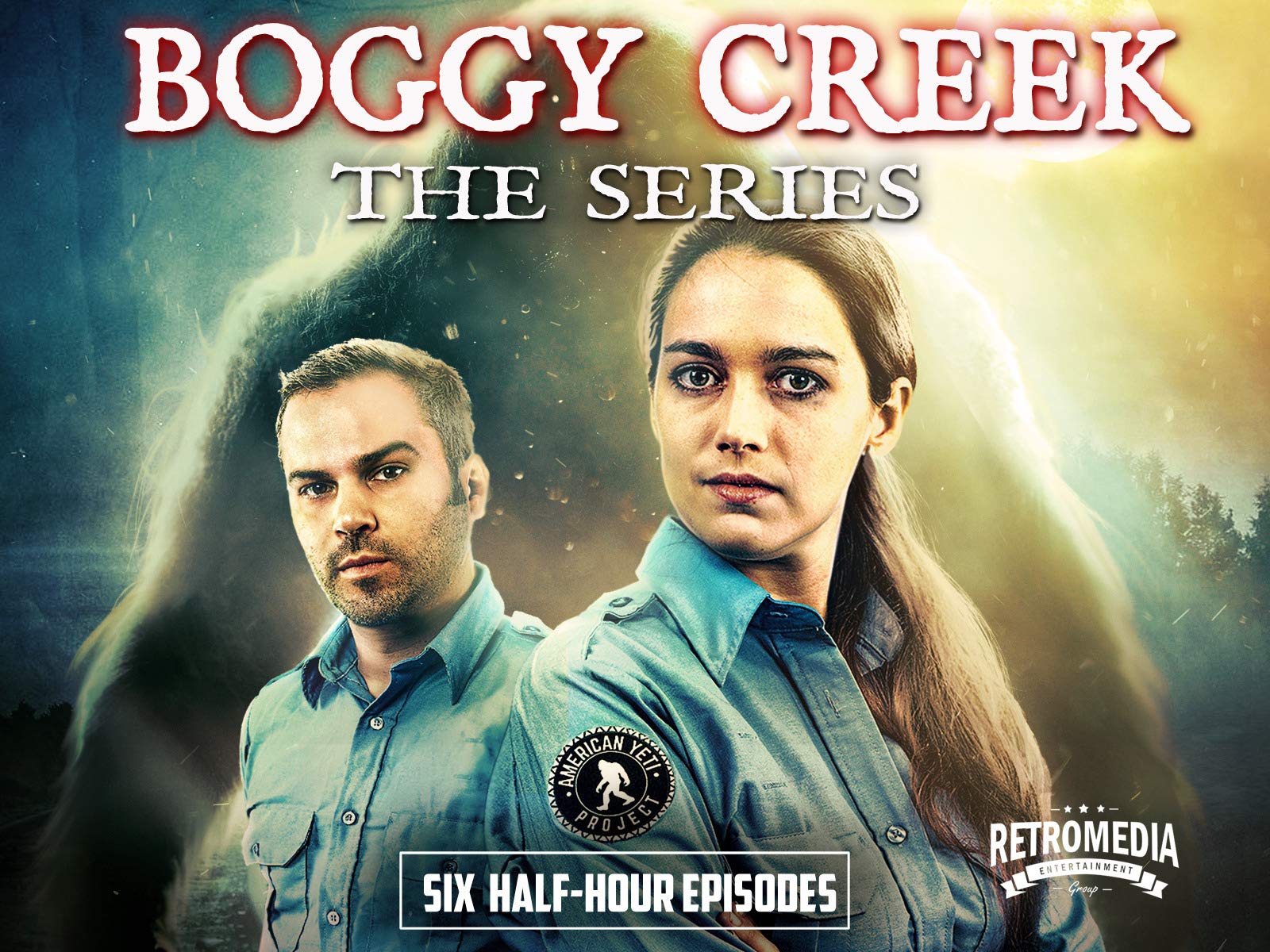 On this edition of Parallax Views, we return to the world of true indie films with Henrique Couto, director of the recently released Boggy Creek: The Series. For the uninitiated, Boggy Creek: The Series takes it's name from a series of popular cult movies, starting with Charles B. Pierce's 1972 docudrama The Legend of Boggy Creek, about the Arkansas-based legend of a Bigfoot creature called the Fouke Monster. In this new series, a pair of investigators for "The American Yeti Project", Roger and Sarah, try to find the mysterious Beast of Boggy of Creek while also having various misadventures involving bandits, a serial killer, the town's alleged witch, and even a murderous supernatural scarecrow! Available now for streaming on Amazon, Boggy Creek: The Series was produced by prolific B-movie maven Fred Olen Ray and features a guest appearance from noted "Scream "Queen" Brinke Stevens and narration by Academy Award-nominated actor Eric Roberts.

Sasquatch hunter Sarah and Roger (Joni Durian and Mike Hillinski) with Sheriff McCay (Joe Kidd) in Boggy Creek: The Series


Sara (Joni Durian) getting menaced by the legendary Beast of Boggy Creek


"Scream Queen" Brinke Stevens makes a special guest appearance on the first episode of Boggy Creek: The Series as the town's alleged witch


Eric Roberts, who won an academy award-nominated actor and multi-time Golden Globe-nominee Eric Roberts provides the narration for Boggy Creek: The Series


Henrique Couto, enjoying himself in between filming Boggy Creek: The Series
In addition to Boggy Creek: The Series, Henrique Couto has also directed such features as the horror anthology Scarewaves, the neo-slasher movie Babysitter Massacre, the western Calamity Jane's Revenge (starring former WWE Superstar Al Snow), the family feature A Bulldog for Christmas, and comedies such as Depression: The Movie, Making Out, Awkward Thanksgiving. During this conversation Henrique discusses how he became involved in film at a very young age, being mentored by fellow indie filmmaker Andrew Copp, finding his voice as an artist, Boggy Creek: The Series, and much more.
SUPPORT PARALLAX VIEWS ON PATREON!