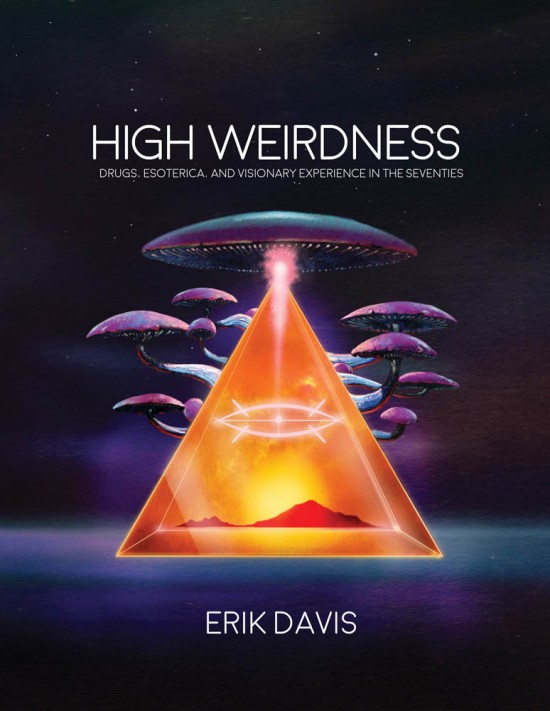 On this edition of Parallax Views, the mythology of 20th century counterculture, that zeitgeist in which rebellious youths experimented radically with sexuality and psychedelic drugs, began and ended in the 1960s. Scholar of esoteric Erik Davis, however, excavates the countercultural moment of the 1970s in his new book High Weirdness: Drugs, Esoterica, and Visionary Experience in the Seventies (MIT Press) through the figures of sci-fi author Philip K. Dick, philosopher Robert Anton Wilson, and psychedelic explorer Terence McKenna. In this conversation Erik and I discuss the possible pitfalls of counterculture in the 60s/70s as well as how Erik came to take on the project of examining 70s counterculture. We particularly hone in on the work of Robert Anton Wilson and its similarities to the ideas of postmodernism that gained ground in continental philosophy around the same period Davis writes about in High Weirdness. Additionally, Erik and I delve into the concept of the Chapel Perilous, an experience which cause one to question his/her reality, in relation to Wilson, Dick, and McKenna and how we, as a society, may be experiencing a collective moment of High Weirdness and the Chapel Perilous in the 21st century.
HIGH WEIRDNESS:
DRUGS,
ESOTERICA,
AND
VISIONARY EXPERIENCE
IN
THE SEVENTIES
BY
ERIK DAVIS
AVAILABLE NOW
FROM
MIT Press
SUPPORT PARALLAX VIEWS ON PATREON!