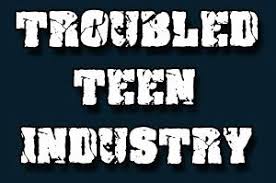 On this edition of Parallax Views, the Troubled Teen Industry offers parents a way to "fix" their rambunctious children by sending them to schools and programs that specialize in tough love behavior modification. It turns out, however, that the Troubled Teen Industry appears to do more harm than good, leaving a trail of destruction and abuse in it's wake. Jack Hodgson, the filmmaker behind the upcoming Emancipated: A Troubled Teen Documentary, joins us to discuss the harrowing story of this abusive industry.
Among the topics discussed:
- What the troubled teen industry is; how children get taken away by the industry
- WWASP and CEDU programs; the relationship between these programs and the violent cult Synanon founded by Charles Dietrich and claiming to help heroin addicts
- The experiences of the teens sent to these programs
- Whistleblowers within the troubled teen industry
- And much, much more.