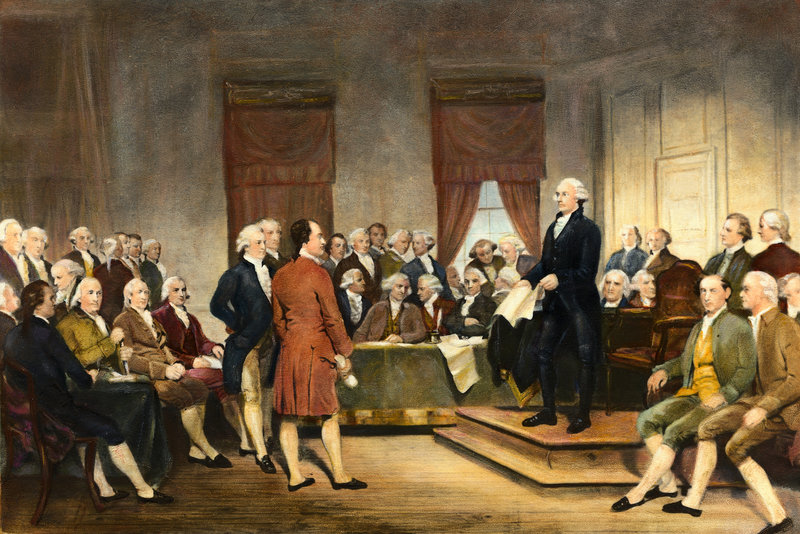 On this special 4th of July edition of Parallax Views, William Hogeland, author of the Wild Early Republic trilogy (The Whiskey Rebellion, Declaration, and Autumn of the Black Snake) and Founding Finance: How Debt, Speculation, Foreclosures, Protests, and Crackdowns Made Us a Nation, joins us to give a different perspective on the U.S. founding fathers and the early days of the Republic. But, perhaps even moreso, William also helps us examine this history from a "meta" by forcing us to ask: How do we interpret history? And is our popular understanding of the U.S. founding distorted by hagiography?
In this conversation William touches upon:
- How he became involved in writing popular history and how his approach differs from many others in the same milieu
- His book The Whiskey Rebellion, how his work has appealed to both the left and the right over the years, and his response to being called a "left-wing critic" of the Founding Fathers
- The liberal establishment's consensus view of history, the works of Charles Beard, how the Beardian Progressive School of history was systemically attacked by the reigning consensus, and the OSS (U.S. intelligence service prior to the founding of the CIA)
- The Founding Fathers and slavery, the Founding Fathers and their complex relationship to democratic and liberal values, thoughts on Alexander Hamilton in light of the success of Lin Manuel Miranda's hip hop musical Hamilton (now experiencing even more success due to it's streaming release on Disney+), William's criticism of Brett Stephen's "unbrokeness" theory of the American political tradition, and the debate around pulling down Confederate statues.
All that and much more on this special 4th of July edition of Parallax Views!
SUPPORT PARALLAX VIEWS
ON PATREON!
FOR
BONUS CONTENT
AND
ARCHIVED EPISODES!