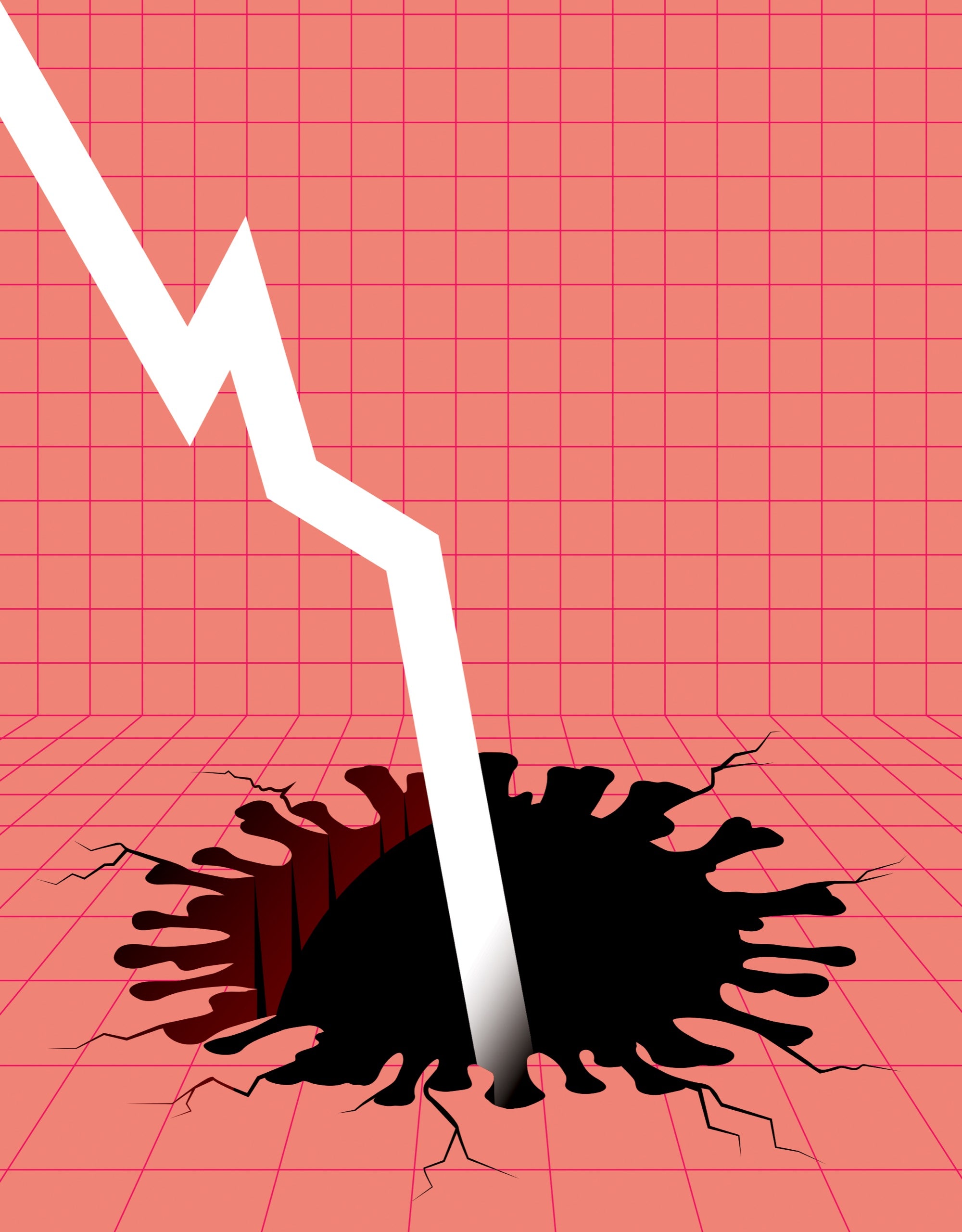 On this edition of Parallax Views, this week the Federal Reserve expressed that the handling of coronavirus of relief and stimulus packages handled by Congress has been woefully inadequate as unemployment tops 1 million yet again. Economist Dr. Jack Rasmus, author of The Scourge of Neoliberalism: U.S. Economic Policy from Reagan to Trump and host of the Alternative Vision radio program, joins us to discuss the economy under the COVID-19 crisis and warns of a triple crisis ahead accelerated by the pandemic.
Dr. Rasmus argues that the triple crisis is composed of a health crisis, an economic crisis, and finally a financial crisis caused by the emergencies of bankruptcies building out of the first two crises. The third crisis, Dr. Rasmus believes, will likely come into full effect by 2021 unless drastic measures are taken to prevent it.
Dr. Rasmus notes that we are not in an economic recovery but a weak rebound. Although there were hopes of a V-shaped recovery amidst the economic impacts of the coronavirus pandemic, Dr. Rasmus has been saying since March that the V-shaped recovery would not happen. It appears now that many in the media, Wall Street, and the Federal Reserve are beginning to catch up to his assessment. He says that the only way that this triple crisis can possibly be averted is through a strong stimulus that would $3-4 trillion fiscally. Because the economy is fundamental wounded, Dr. Rasmus says, this stimulus is necessary.
In addition Dr. Rasmus and I discuss the political instability occurring right now and how it is likely to get worse going into Election Day. We discuss Trump's Plan A and, briefly, his Plan B for reelection. Dr. Rasmus believes that Trump's lack of response to the pandemic has been a strategic move to punish American blue states that will swing Democratic in the Presidential election. Moreover, he notes how the relevance of voter suppression to Trump's potential reelection.
Other topics covered:
- Trump's recent Executive Orders, how the EO's were part of a strategic plan by the GOP all along, and why Dr. Rasmus considers them a sham
- The current negotiations between Democrats and Republicans over the stimulus
- Why Democrats have been ineffective in fighting Trump and the GOP
- Evictions in the COVID era and why eviction moratoriums are necessary
- The crisis facing us due to job automation
- And much, much more.
This Episode Brought to You By:


The War State:
The Cold War Origins of the Military-Industrial Complex and the Power Elite, 1945-1963
by
Michael Swanson
of
The Wall Street Window