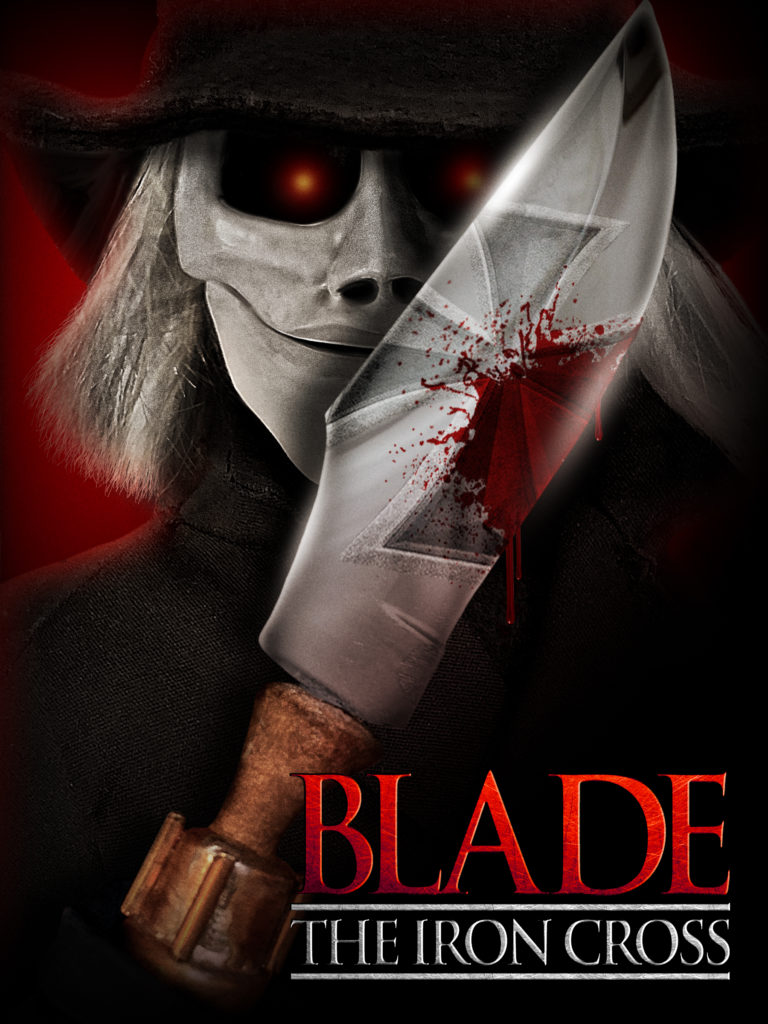 On this edition of Parallax Views, we return to the weird and wonderful world of Charles Band's Full Moon Features as filmmaker joins us to discuss his new movie Blade: The Iron Cross, a continuation of the beloved horror franchise The Puppet Master but this time focused solely on the most iconic puppet in the series. John joined us while babysitting his child during the conversation due to the coronavirus/COVID-19 pandemic so this conversation proved a bit wild, but trust me when I say that it's a fun listen.
Previous Parallax Views guest and friend of the show Chris Alexander of Delirium Magazine (who played a part in making this interview happen) provides a summary of BLADE: THE IRONC CROSS below:
"For decades the fans have been clamoring for it, and now Full Moon delivers with the first standalone feature debut of one of its most beloved (and most frightful) characters: the hook-handed maniac puppet, BLADE. Charles Band's PUPPET MASTER series continues as an unspeakable evil from Blade's past emerges in the form of a murderous Nazi scientist named Dr. Hauser. As Hauser's heinous crimes are discovered, the psychic war journalist, Elisa Ivanov, awakens Blade, and together the bloody journey of revenge begins. It's Herr Hauser's reanimated undead army versus a possessed doll and a beautiful vengeance-seeking clairvoyant. Who will win, and how will it affect the Full Moon Universe? Find out in BLADE: THE IRON CROSS."
Ash of the Horror Vanguard podcast joined me to co-host this episode. In addition to discussing Blade: The Iron Cross, John also talks with us about the popularity of the Puppet Master franchise, John's interest in the story and characters of Puppet Master, Full Moon's Deadly Ten (which allowed fans to watch the production of ten Full Moon movies, including Blade: The Iron Cross, through a real-time livestrea), the comic book feel of Blade: The Iron Cross, the trials and tribulations of low-budget filmmaking, obtaining a sleek, professional look with a low-budget, the crime noir aesthetic of Blade: The Iron Cross, the title puppet Blade as an Antifa soldier and the historical references to actual underground Nazi/fascist movements from the 20th century in the movie, why Blade has become the fan favorite of the Puppet Master franchise (and nerdy trivia about Klaus Kinski's connection to the franchise courtesy J.G. Michael), and more! We even get a fun story about John's experience working with Clint Howard, brother of Hollywood heavyweight Ron Howard, on one of his previous films, Pigster.
CHECK OUT
BLADE: THE IRON CROSS
AVAILABLE
EXCLUSIVELY
AT
FULL MOON FEATURES!
SUPPORT PARALLAX VIEWS
ON PATREON!
FOR
BONUS CONTENT
AND
ARCHIVED EPISODES!