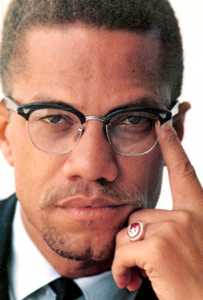 On this edition of Parallax Views, in the wake of the police killing of George Floyd and the nationwide protests and demonstrations it has generated, the militant Civil Rights activist Malcolm X seems as relevant as every. But was he really just an leading activist of the Civil Rights era who advocated for racial and economic justice, a staunch opposition to white supremacy, and support of Black Internationalism? Dr. Michael E. Sawyer, author of Black Minded: The Political Philosophy of Malcolm X, argues Malcolm X should not just be understood as an activist but also a political philosopher who engaged in a practice of "Thinking in Motion" and that this Malcolm X must be reckoned as such.
In this conversation we discuss how Malcolm X has been treated culturally and within the education system, what Malcolm X means by Blackness and being "Black Minded", Malcolm X as having a philosophy that is corporeal in nature, the role of the body and geographical space in X's thought, black masculinity, and much, much more. Additionally, we attempt to tie Malcolm X's thought to the present moment in this timely episode of Parallax Views.
SUPPORT PARALLAX VIEWS
ON PATREON!
FOR
BONUS CONTENT
AND
ARCHIVED EPISODES!
AND
CHECK OUT OUR SPONSOR: