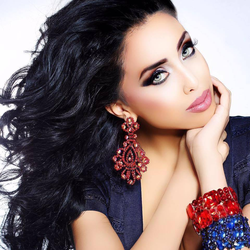 Foreign policy analyst, political writer, and 2015 Miss New Jersey winner Sameera Khan joins us for an member's exclusive episode of Parallax Views to discuss Democratic Presidential candidate Tulsi Gabbard's problematic ties to Hindutva ideology. Sameera takes us through the reign of India's current Prime Minister Narendra Modi and the extreme nationalism of groups like the RSS and BJP. What does the progressive Tulsi have to say about all this? Sameera Khan argues she hasn't said nearly enough and gives the details as to why this should concern progressive voters who view her as an anti-war candidate despite Tulsi's neocon rhetoric about the War on Terror and Islam. Additionally, Sameera gives her take on the Gravel Teen phenomena and the arrest of Julian Assange.
Supplemental material for this this episode:
Outrage over BJP promise to 'remove every single infiltrator' from India - CNN
BJP tweet calling for removal of "every single infiltrator" in India
Bharatiya Janata Party (BJP) - Wikipedia Entry
Rashtriya Swayamsevak Sangh (RSS) - Wikpedia Entry
Tulsi Gabbard on the War on Terror
Sameera Khan Interviewed by Comedian and Redacted Tonight Host Lee Camp
Keep Up With Sameera Khan on Twitter
LISTEN TO PARALLAX VIEWS EXCLUSIVE INTERVIEW WITH SAMEERA KHAN!