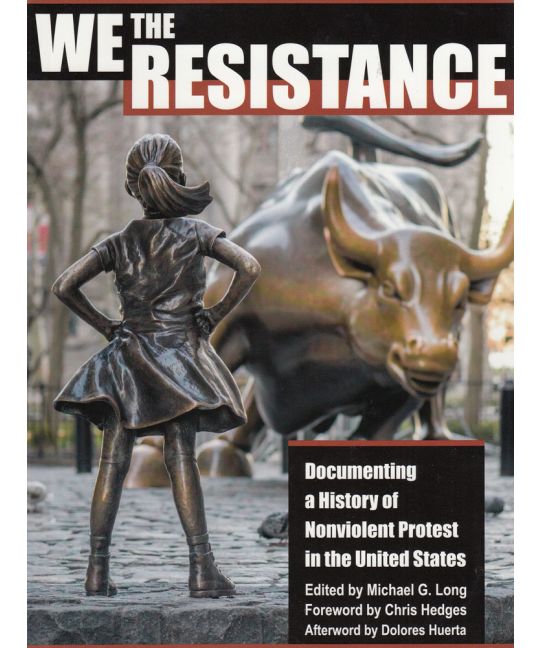 On this edition of Parallax Views, in the age of dissent that has followed the police killing of George Floyd what is the importance and role of nonviolent protest in the United States today and through it's history? Michael Long, editor of We the Resistance: Documenting a History of Nonviolent Protest in the United States (City Lights Books; 2019), joins us to help unpack that question and provide a few answers.
We begin the conversation by discussing the importance of nonviolent protests in today's tumultuous environment and how such protests stretch far back into the history of the United States with groups like the Christian religious sect known as The Quakers. From Michael explains what a nonviolent protest entails and what ingredients make up a successful nonviolent protest. Additionally Michael discusses the power of nonviolence over violence, the bravery required to be a nonviolent protester, and protests as a reaction to police states conditions. We also talk about key figures and moments in the history of nonviolent protests including Frederick Douglas, the Bonus Marches, and Helen Keller's support of the IWW (Industrial Workers of the World) or Wobblies. All that and much more on this edition of Parallax Views.
SUPPORT PARALLAX VIEWS
ON PATREON!
FOR
BONUS CONTENT
AND
ARCHIVED EPISODES!