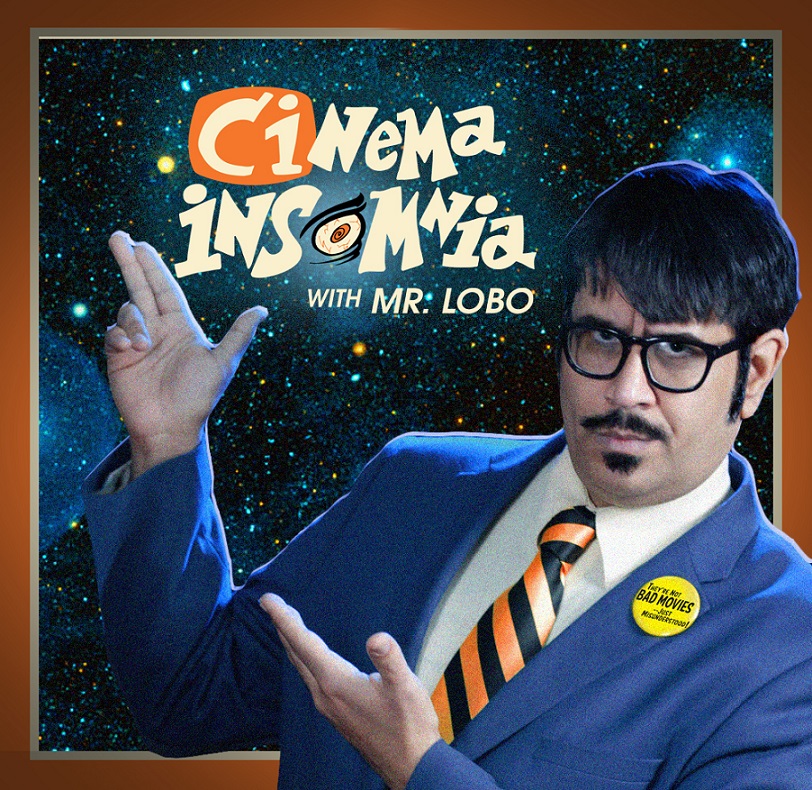 On this edition of Parallax Views, we continue to celebrate Halloween and the spooky season by diving into the world of television horror hosts. The character of the horror host has been a part of pop culture since the days of spook shows and radio, but have become a staple of late night television since the 1950s. Hosts like the buxom Vampira, the beatnik Ghoulardi, "The Cool Ghoul" Zacherley, the unrepentant redneck Joe Bob Briggs, the humorously sexy Elvira, and the currently nationally-syndicated Svengoolie have acted as guides for audiences wanting to embark into the world of the strange, uncanny, and often cheesy.
Vampira, one of the earliest television horror hosts
Joe Bob Briggs hosting "The Last Drive-In"
The alluring Elvira, Mistress of the Dark
Long-time host Svengoolie is now nationally-syndicated on MeTV
Mr. Lobo and his houseplant sidekick Miss Mittents host strange movies somewhere in "The Void" for the long-running Cinema Insomnia
Joining us to discuss the world of horror hosts, and their often unspoken countercultural heritage, is Mr. Lobo of Cinema Insomnia and the streaming service OSI 74 (Outer Space International 74). His motto is, "They're not bad movie, just misunderstood." Alongside hosts like Joe Bob Briggs on Shudder and Svengoolie on MeTV, Mr. Lobo is likely one of the most high-profile horror hosts in America today. In addition to hosting outre movies on Cinema Insomnia for a whopping 18 seasons (and still going!), Mr. Lobo has also made multiple appearances on Coast to Coast AM w/ George Noory, starred as "Criswell" in John Johnston's Plan 9 (a loving homage/reimagining of Ed Wood's notorious Plan 9 from Outer Space), and designed the title animation for Jenn Wexler's inventive 2018 neo-slasher The Ranger. Oh, and he's also a card-carrying member of the "religion" known as the Church of the Subgenius!
Mr. Lobo stars as the foul-mouthed "Criswell" in John Johnson's PLAN 9, a reimagining of Ed Wood's notorious Plan 9 from Outer Space
Mr. Lobo and I have a conversation covering all these bases from the history of horror hosts to his appearance in Plan 9 and work on The Ranger. Additionally, Mr. Lobo fills listeners in on how a houseplant became his movie hosting sidekick in Cinema Insomnia, the concept behind his character and the setting of "The Void", the subversive aspects of his show such as cutting jokes about copyright laws, his free streaming service OSI 74, and working with Sleazy P. Martini of the heavy metal band GWAR!
GWAR's Sleazy P. Martini hosts Sleazy Pictures After Dark on OSI 74
All that and more on this edition of Parallax Views!
CHECK OUT MR. LOBO'S
NEW SERIES OF
CINEMA INSOMNIA DVDs
AVAILABLE FORM ALPHA VIDEO
SUPPORT PARALLAX VIEWS ON PATREON!