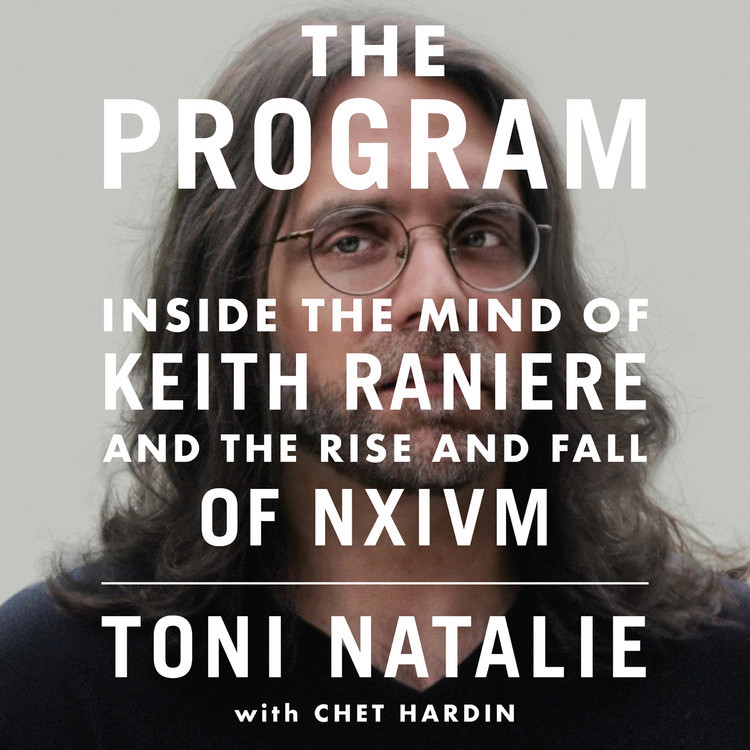 On this edition of Parallax Views, the multi-level marketing NXIVM has gained national infamy as the "Hollywood Sex Cult" that landed its founder Keith Raniere, Smallville actress Allison Mack, and others in prison on multiple counts related to horrifically abusive behaviors against its members. The sensational headlines, however, may not do justice to understanding the true depravity of Keith Raniere, known within the cult as "Vanguard", and the horror show of NXIVM. Joining us on this edition of the program to unravel the sordid story and provide insight into the mind of a cult leader is Keith Raniere's ex-girlfriend, the "Patient Zero" of NXIVM, Toni Natalie and journalist Chet Hardin, who has been one of the main journalists covering the cult. Together Natalie and Hardin have authored the new book The Program: Inside the Mind of Keith Raniere and The Rise and Fall of NXIVM.
We discuss Toni's story from how she met Raniere through the company Consumers Byline Inc. to the gaslighting she experienced after crossing Raniere and finally bearing witness to the fall of NXIVM's founder at his trial. Chet fills us in on how he began reporting on NXIVM and his experiences with its members. Additionally, Chet notes that, while NXIVM may have connections to political campaigns of the Clinton family, Raniere and his cult's beliefs share a great deal in common with the right-wing ideologies espoused online by "incels" and "the red pill" in regards to women. Toni notes that the story of NXIVM is not over yet and that victims, like the late Kristin Snyder, still deserve justice. We close out the conversation by trying to offer some kind of light amidst all the darkness.

NXIVM founders Keith Raniere and NLP (Neuro-Linguistic Programming) expert Nancy Salzman, known within the cult as "Vanguard" and "Prefect"


The Smallville actress Allison was a particularly high-profile member of NXIVM and has admitted to coming up with the idea for the human branding of NXIVM members


Sara and Clare Bronfman, heiresses to the immense wealth generated by the Seagram Company, were also high-profile figures associated with NXIVM
THE PROGRAM:
INSIDE THE MIND OF KEITH RANIERE
AND
THE RISE AND FALL
OF
NXIVM
BY
TONI NATALIE
W/ CHET HARDIN
AVAILABLE NOW
FROM
GRAND CENTRAL PUBLISHING
SUPPORT PARALLAX VIEWS ON PATREON!