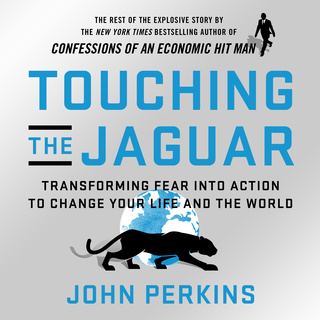 On this edition of Parallax Views, John Perkins, the New York Times bestselling author of Confessions of an Economic Hitman, joins us to discuss how his engagement with spirituality and shamanism led him away from doing the dirty work of the IMF and World Bank to working towards justice and the betterment of society as outlined in latest book Touching the Jaguar: Transforming Fear Into Action to Change Your Life and the World.
We begin by discussing the book the made first gained John attention (and garnered controversy), Confession of an Economic Hit Man. John explains what his work for the World Bank and IMF as an "Economic Hit Man" entailed as well as detailing a related group of figures known as "The Jackals". According to John these "Economic Hit Men" and "Jackals" engaged in activities that were designed to control and exploit the Third World. John also tells us how he slowly began to stray from this path eventually culminating in his NYT bestseller Confessions of an Economic Hit Man after 9/11.
Moreover, John tells us about the spiritual vision quest he went on in which he was told by a shaman to confront his fears by "Touching the Jaguar" and how this began his road to a change in perception. In this regard, we discuss the way our perceptions shape the way we understand ourselves and other people. Moreover, John explains what he calls the "death economy" and how we can transcend beyond it by creating a "life economy". During this portion of the discussion we also talk about ayahuasca, the perception trap, techniques for changing one's perception, the practice of meditation, John's experiences with people in the business world today, decolonization, and much, much more.
SUPPORT PARALLAX VIEWS
ON PATREON!
FOR
BONUS CONTENT
AND
ARCHIVED EPISODES!
AND
CHECK OUT OUR SPONSOR: