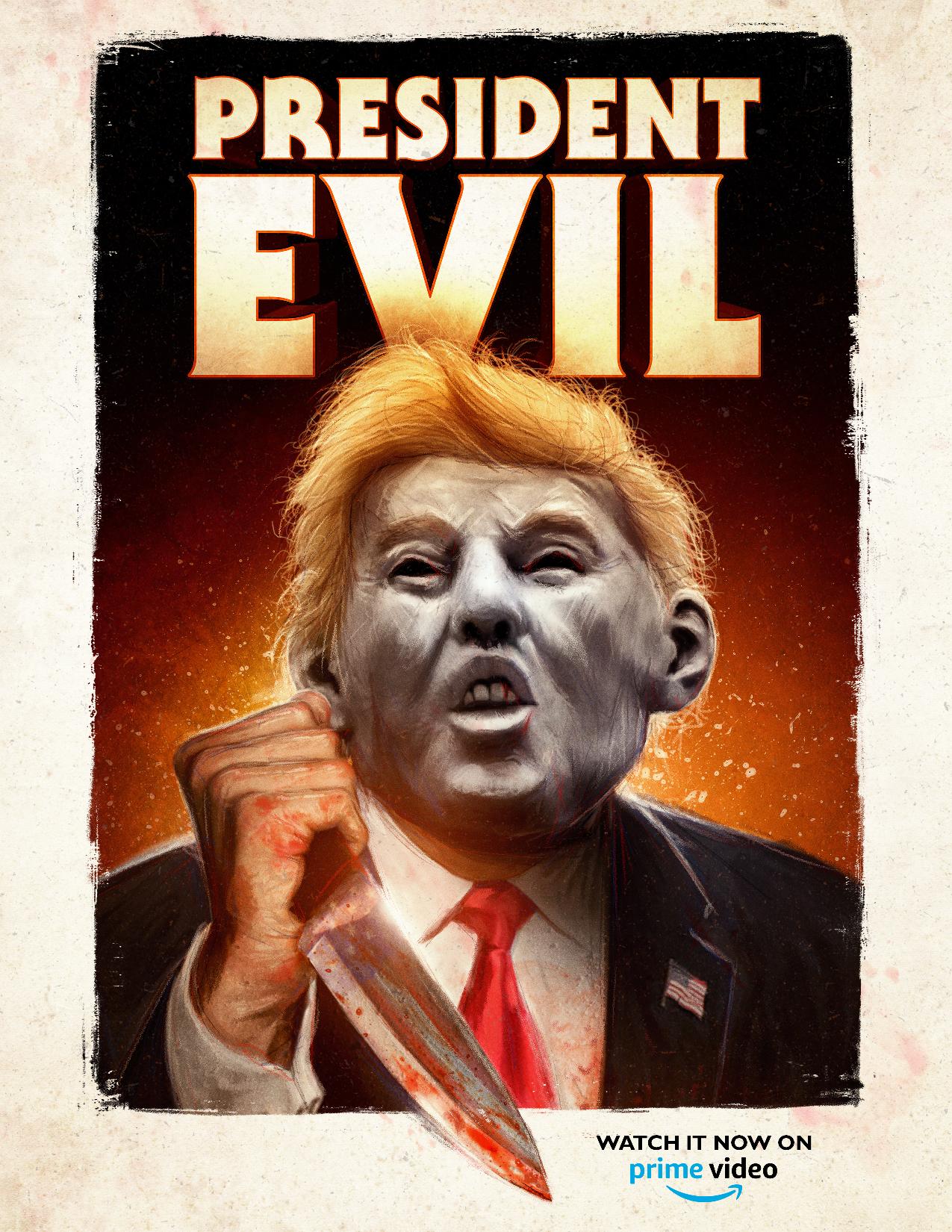 On this edition of Parallax Views, what's more terrifying than the murderous force of nature Michael Myers stalking and slashing his way through innocent victims on Halloween night? According to the horror-comedy parody President Evil it's a murderous force of nature in a Donald Trump mask stalking and slashing his way through innocent victims on Election Night. Gregory P. Wolk and Ruben Estremera, the writer/producer duo behind the Donald Trump slasher movie President Evil and Giant Meteor films, join us to discuss their loving spoof of John Carpenter's 1978 cult classic Halloween with a timely political twist.
In addition to discussing the movie itself, Gregory and Ruben also tells us a little bit about the fears they had making the film and the anger directed at them for spoofing the current sitting President of the United States. They also discuss their current views on political matters and the possibility of President Evil sequels, including a possible Terminator spoof, during our conversation
CHECK OUT PRESIDENT EVIL
AVAILABLE NOW
ON
AMAZON PRIME
(STREAM AT NO EXTRA CHARGE
WITH
AN
AMAZON PRIME SUBSCRIPTION)
SUPPORT PARALLAX VIEWS ON PATREON!