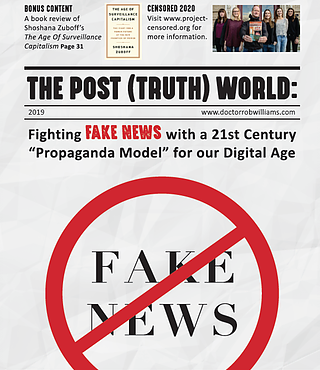 On this edition of Parallax Views, we discuss two very distinct topics with Dr. Rob Williams, a Media/Communications professor at Champlain College and the University of Vermont as well the publisher of Vermont Independent (not to mention a musician, author, and a yak farmer/enthusiast; Dr. Williams wears many different hats!). First up, Dr. Williams tells us about the Vermont Independence Movement or Second Vermont Republic, which would like to see Vermont return to it's former status as independent republic by seceding from the United States. Regardless of one's thoughts on secession the topic has had occasionally breached mainstream discourse vis-à-vis not only the 2nd Vermont Republic's efforts but also CalExit, a California secessionist group, in recent years. It is my hope that this part of the conversation with Dr. Williams, who is a staunch supporter of 2VR, can provide an insight into what leads a small-but-vocal number of citizens to advocate for secession.
Then, in the second half of our conversation we discuss Dr. Williams short book The Post (Truth) World: Fighting Fake News with a 21st Century "Propaganda Model" for our Digital Age. In this brief work Dr. Williams attempts to update Noam Chomsky and Edward S. Hermann's "Propaganda Model" for understanding systemic biases in corporate media as outlined in their 1988 book Manufacturing Consent: The Political Economy of the Mass Media. We begin this portion of the discussion by delving into Dr. Williams' critical take on Steven Spielberg's recent critically-acclaimed film The Post, which detailed The Washingto Post's publishing of the scandalous Pentagon Papers during the Vietnam War. From there we explore the issues facing news media today and the digital age's impact on said media.
SUPPORT PARALLAX VIEWS ON PATREON!