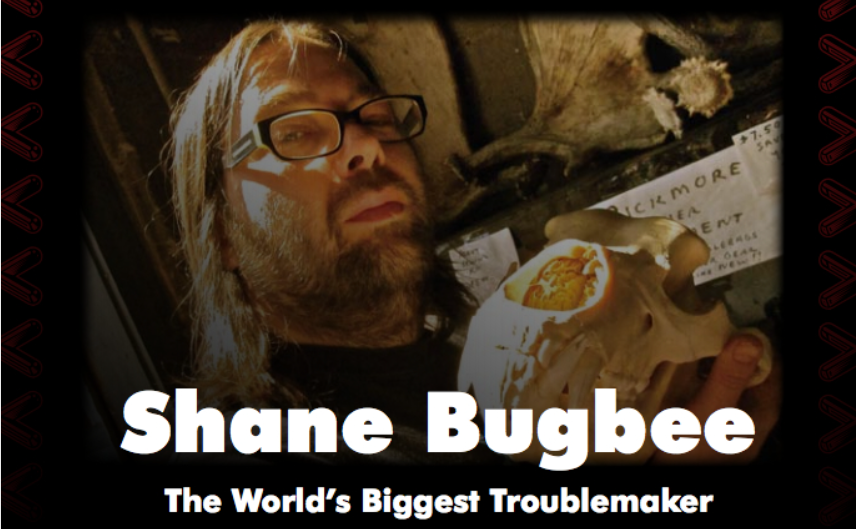 On this edition of Parallax Views, one of the most controversial underground publishers to come out of the 1980s and 1990s counterculture joins us to discuss his life and times uncensored. He infamously republished Ragnar Redbeard's Might Makes Right, a book advocating the values of social darwinism that recently experienced newfound scrutiny when the Gilroy Garlic Festival shooter referenced it in one of his Instagram posts. He organized the Expo. He organized the Expo of the Extreme, which brought together artists from the worlds of punk, metal, industrial/noise music, and BDSM. He worked with the former child actress Dana Plato shortly before her passing and published a book/audio CD purporting to contain her "last breath". He published "The Trenchcoat Diaries" in the aftermath of the Columbine school shooting. And, after being run out of a small town in Minnesota, sought to make a documentary that would be an indictment of America. That documentary, The Suffering and Celebration of Life in America, sent him on a road trip across the country that may have inadvertently challenged the misanthropy which long drove him.
The man in question is the controversial underground publisher Shane Bugbee and he joins us on this edition of Parallax Views to detail his storied life from a difficult childhood born in a Lubbock, Texas trailer to speaking at the prestigious Ivy League university Harvard. Shane initially gained notoriety for his involvement in what he calls the "Art That Kills" movement. Driven by anger and rage, Shane and others sought to create art with the misanthropic intent of hurt others. In other words, before there was 4chan edgelords, there was countercultural (in a much darker sense than the flower-power of the 1960s hippies) figures like Shane Bugbee.
In many ways, the Shane Bugbee of today seems to be a completely different person from the misanthrope sometimes referred to as the "P.T. Barnum of the Underground". He's a proponent of LGBTQ+ right and believes transgender issues are at the frontier of freed speech and freedom of expression. He's a staunch supporter of Bernie Sanders and a proponent of Marshall Roseberg's Nonviolent Communication. After the election of Donald Trump to the Presidency of the United States he made the decision to pull his publication of Might Makes Right by Ragnar Redbeard from circulation. And, he now believes, contrary to misanthropy, that people aren't that bad.
Despite this, Shane does not agree that he's changed. Rather he prefers to say that he's evolved. He makes no bones about his past endeavors, nor does he necessarily apologize for them. In this conversation he's completely frank, open, and uncensored. You may not agree with everything he says here or how he speaks concerning his past, but Parallax Views believes that no matter what you, dear listener, will find it fascinating.
SUPPORT PARALLAX VIEWS ON PATREON!