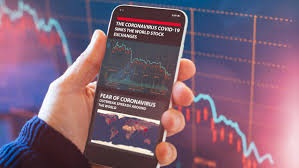 VIDEO VERSION:
https://www.youtube.com/watch?v=cFsEkQcKylE
On this video edition of Parallax Views, Mike Swanson of the Wall Street Window joins us to discuss the coronavirus/COVID-19 pandemic and the future of the economy as wlell as related topics. This conversation is an almost two hour barn-burner, and Mike's takes may surprise you and are definitely food for thought.
SUPPORT PARALLAX VIEWS
ON PATREON!
FOR
BONUS CONTENT
AND
ARCHIVED EPISODES!