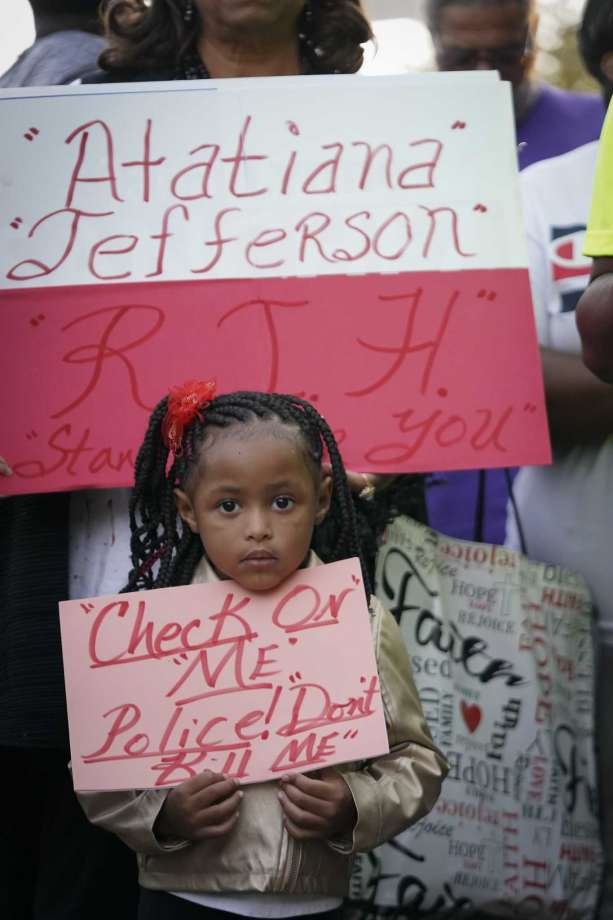 On this edition of Parallax Views, Texas-based activist Tiffney Lee Billions of We the People Organize and Billions TV joins us to discuss the fatal police shooting of Botham Jean and Atatiana Jefferson as well as the broader problem of police misconduct in the Dallas-Fort Worth metroplex. Billions has tirelessly sought to raise awareness of police brutality in the Dallas-Forth Worth area by closely following and cataloguing multiple cases in the area. During the course of her activism she has visited the crime scene of the Botham Jean murder, come into conflict with the Dallas Morning News, and appears to have recently been monitored Dallas PD at an event designed to raise awareness of police misconduct. Although this may seem like a regional issue, Tiffney and I argue that the policing problem in Dallas-Forth Worth are an example of a broader crisis facing America as a nation.
Much like the murder of Botham Jean by Dallas PD officer Amber Guyger, the fatal police shooting of 28 year-old Ft. Worth, Texas resident Atatiana Jefferson has sparked outrage in the Lone Star State that's garnered national attention. Atatiana was babysitting her 8-year old nephew Zion when she heard noises outside her home during the early morning hours of October 12th, 2019. Likely alarmed by the possibility of an intruder, Atatiana, as per the testimony of her nephew, pulled out a handgun and pointed it at the window. A voice yelled out, "Put your hands up! Show me your hands!" Seconds later a shot was fired. Those were the final moments of Atatiana Jefferson's life before she was terminated from this mortal coil.
Ft. Worth officer Aaron Dean arrived at Jefferson's home for a police welfare check after a neighbor had called a non-emergency number to report that the front door of Jefferson's home was open. He did not, as far as we know, announce his presence. Two days after the fatal incident, on October 14th, Officer Dean resigned from the Dallas Police Department and was arrested on charges of murdering Atatiana Jefferson. Coupled with the murder of Botham Jean on September 6th 2018, the deadly shooting of Atatiana Jefferson has raised serious concerns about police misconduct in North Texas and America as a whole.
In this conversation Tiffney dissects both the Botham Jean and Atatiana Jefferson cases and offers her critique of how local police and media handled said cases. Additionally, she explains why members of the Dallas-Fort Worth community see these incidents as being part of a broader, systemic problem that demands immediate reforms within DFW police departments.
CORRECTION: In the intro I state "shot were fired" at Atatiana Jefferson. Officer Dean fired a single shot that fatally wounded Jefferson.
SUPPORT PARALLAX VIEWS ON PATREON!