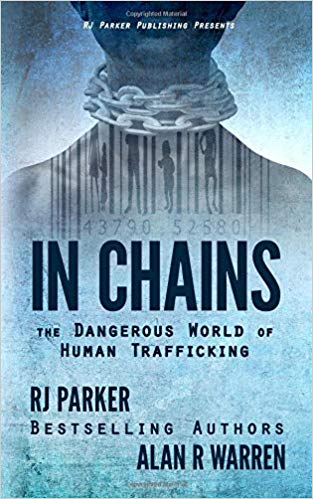 On this edition of Parallax Views, author and radio host joins us to discuss his book, co-authored with RJ Parker, In Chains: The Dangerous World of Human Trafficking in light of the Jeffrey Epstein case. Although human trafficking has previously been dismissed as a myth or the sensational fodder of B-grade horror movie and trashy daytime talk shows, Warren and Parker attempt to provide a sober analysis of and introduction to this dark, unsettling topic. Warren explains how human trafficking is not limited to sexual slavery, but also forced labor and organ harvesting. Additionally, we discuss how alleged human trafficking ties into the current controversies around immigrant detention center vis-à-vis private prison companies like GEO Group. Warren and I also discuss the problems of fake news and phenomena like QAnon, which, he argues, serve to muddy the waters around the topic. Perhaps most strikingly Warren details how the United States contributes to human trafficking through consumption. This is a difficult episode on a difficult topic, but running away from the subject, Warren says, will only lead human trafficking to continue and grow worldwide.
LISTEN TO ALAN WARREN'S
HOUSE OF MYSTERY
on
KCAA Radio
1050 AM
IN CHAINS:
THE DANGEROUS WORLD
OF
HUMAN TRAFFICKING
AVAILABLE NOW
FROM
RJ PARKER PUBLISHING
SUPPORT PARALLAX VIEWS ON PATREON!