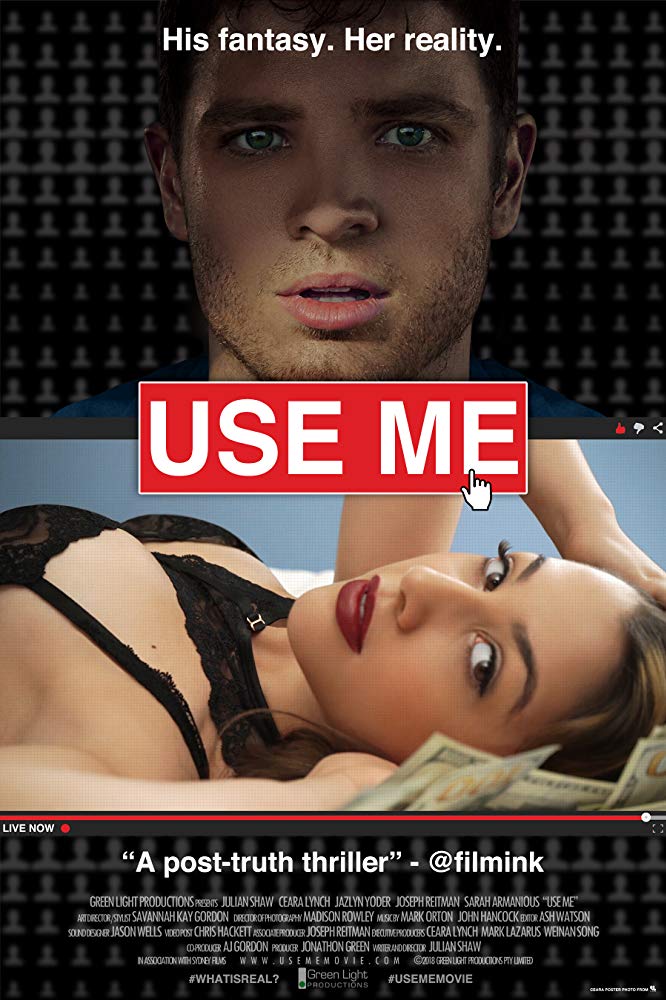 On this edition of Parallax Views, what is the line between reality and fantasy? Filmmaker Julian Shaw's debut features, Use Me, starring previous Parallax Views guest and noted cyber-dominatrix, or, as she refers to herself, "humiliatrix extraordinaire", Ceara Lynch, asks that question and others. Set for a November 26th Video-On-Demand release after a successful showing at the Brooklyn Film Festival, Use Me has been described as blurring the lines between documentary and thriller leading some to refer to it as a "post-truth" movie apropos to our current cultural moment.
We begin the conversation by delving into how Use Me came together and the social media funding that made it possible. From there we discuss how the movie went from a documentary to a docufiction thriller. Julian and I get into how he inserted himself into the movie as a character. Ceara details her first experience acting in a motion picture and how it differs from the work she does as an online dominatrix. Additionally, Ceara talks a little bit about her experience in the Joe Rogan show. A great portion of the conversations deals with themes of reality vs fantasy, the nature of sexuality and taboos, and the "post-truth" nature of Use Me. And finally, we talk a little bit about the influence of erotic thriller on Julian's vision for the movie and how Ceara's friends have reacted to the feature. All that and more on this edition of Parallax Views
CHECK OUT
USE ME
AVAILABLE
FROM
VIDEO-ON-DEMAND
STREAMING SERVICE
NOVEMBER 26th, 2019
CHECK OUT CEARA'S PODCAST STANDARD DEVIATION
SUPPORT PARALLAX VIEWS ON PATREON!