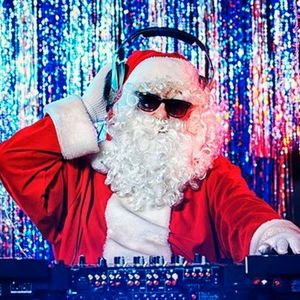 Gather around the Christmas tree and crack open some eggnog because it's the Parallax Views 2019 Holiday Special! On this edition of the program we bring you some holiday cheer with not one but two conversations with previous Parallax Views guests.
First up, "The P.T. Barnum of the Underground" Shane Bugbee returns to tells us all about the time he organized the first ever Jean Shepherd Festival in Hammond, Indiana.
For those not familiar, Shepherd was the great humorist whose writings served as the basis for the classic holiday movie A Christmas Story. Hot off the heels of his controversial Expo of the Extreme in Chicago, Shane had moved to the small, downtrodden town of Hammond and was surprised to find out its residents were unaware that Jean Shepherd, who impacted such influential figures as Jerry Seinfeld, was raised in their very town. So Shane decided to put together a festival that would celebrate Shepherd as Hammond's hometown hero and brought in a number of actors from A Christmas Story for the occasion. In this conversation you'll hear how Shane organized the events, his experience getting the "Key to the City" from the Mayor for it, how Shane had to sign a paper stating that Satan would not appear at the event, how he thinks it helped uplift the spirits of many in the town, and much, much more. Additionally, we cap off this conversation with a brief discussion of Shane's encounter with the late great Rudy Ray Moore, who was recently immortalized in the Eddie Murphy-starring feature film Dolemite is My Name, and the pranksterish shenanigans Shane and Rudy got up to that raised the ire of Penny Marshall and Cindy Williams, stars of the TV sitcom Laverne and Shirley.
Shane Bugbee rocking the infamous Leg Lamp from A Christmas Story
Then, multi-time guests and friends of the show Jon and Ash of the Horror Vanguard podcast join us to discuss the wild world of Christmas horror movies! This is a light-hearted casual conversation that covers alternative holiday classics from Black Christmas and Gremlins to the 6 film Silent Night, Deadly Night franchise and, of course, the greatest holiday horror of them all... ELVES, the movie where Dan Haggerty, Grizzly Adams himself, goes head-to-head with genetically modified Nazi demons elves! Hell, we even discuss such obscurities as the mean-spirited British slasher Don't Open Till Christmas, Santa's Slay starring pro wrestling legend Bill Goldberg, the fantastic short film Black Santa's Revenge, and the French proto-Home Alone thriller Deadly Games.

MERRY CHRISTMAS
PARALLAX VIEWS LISTENERS
AND
MAY YOU ALL HAVE A